Uproar: MariaDB Corp. Veers Away from Open Source
Simon Phipps | Info World |
August 19, 2016
A new release of the MaxScale database proxy -- essential to deploying MariaDB at scale -- features a proprietary license
MariaDB Corp. has announced that release 2.0 of its MaxScale database proxy software is henceforth no longer open source. The organization has made it source-available under a proprietary license that promises each release will eventually become open source once it's out of date. MaxScale is at the pinnacle of MariaDB Corp.'s monetization strategy -- it's the key to deploying MariaDB databases at scale. The thinking seems to be that making it mandatory to pay for a license will extract top dollar from deep-pocketed corporations that might otherwise try to use it free of charge. This seems odd for a company built on MariaDB, which was originally created to liberate MySQL from the clutches of Oracle.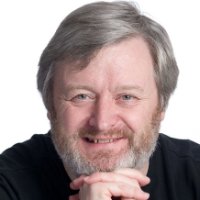 Simon PhippsThe license in question, the Business Source License, was devised by MySQL creator Michael "Monty" Widenius in 2013. It allows use for evaluation and sets a date when the source code will be placed under the GPL, but it's explicitly proprietary in pursuit of commercial ends. Monty has wanted to try out the BSL for ages, so the idea isn't news -- or even novel, as other licenses try to do the same thing, and the idea of delayed release is well established. The company can't follow suit with MariaDB itself, since Oracle's ownership of MySQL from which it is derived prevents a license change. But I don't think taking MaxScale proprietary is a good move for MariaDB Corp., either from a community perspective or a commercial one.
The community has reacted swiftly, with both a fork and a competitive project announcement from a Percona employee. With an eye for its unfortunate name, he has even called the BSL a "BS License." The whole change of license shows little sign of community planning and treats all community members who are not customers as parasites...