Is the Partners Epic EHR Selection Bad for Health IT Competition?
Kyle Murphy | EHR Intelligence |
August 31, 2015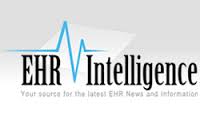 Close to three years after equating Epic EHR customers to hostages, a former CEO of Beth Israel Deaconess is now raising questions about legal implications of Partners HealthCare choosing Epic Systems as its EHR vendor for its sprawling health system. "What we are seeing here is a remarkable reinforcement of mutual self-interest in the behavioral patterns of the two entities," Paul Levy writes on his blog, Not Running a Hospital.
Partners HealthCare went live with an Epic EHR "It is on this front that the provider group is engaged in a relationship with one of the country's largest electronic health record companies, Epic," he opines. "And it is here that the Attorney General should rejoin the antitrust battle — not only in Massachusetts on her own--but in cooperation with Attorneys General in other states. The target, though, should not be the provider groups per se, but rather the EHR corporation."
In early June, Partners went live after three years of EHR implementation and $1.2 billion in spending (twice the initial estimate)...