PatientPoint and Shatterproof Launch National Point-of-Care Education Initiative to Fight Opioid Epidemic
Press Release | PatientPoint, Shatterproof |
October 3, 2017
Collaboration Places Critical Patient, Provider Education in Nearly 25,000 Physician Offices
CINCINNATI – PatientPoint®, the trusted leader of patient and physician engagement solutions across all points of care, today announced a collaboration with national addiction prevention, treatment and recovery nonprofit Shatterproof to place opioid education in nearly 25,000 physician offices across the country. This program, the first national point-of-care initiative of its kind, will reach an estimated 15 million patients and caregivers each month and up to 200 million annually.
Opioid overdoses killed more than 64,000 Americans in 2016, according to the latest data from the Centers for Disease Control and Prevention (CDC). Some estimates project that opioids could kill as many as 500,000 Americans in the next decade. While the opioid epidemic as a whole has grappled the nation, the widespread misuse of prescription opioids–constituting nearly a quarter of all 2016 opioid overdose deaths–has been cause for alarm and action in the healthcare community.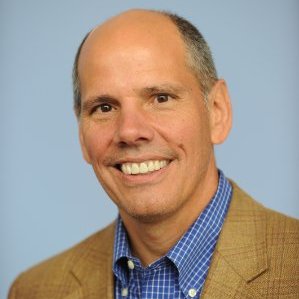 Mike Collette"The grim reality that drug overdoses, many of them from prescription opioids, are now the leading cause of death for Americans under 50 demands action and we're proud to join Shatterproof in providing critical education that we hope will save lives," said PatientPoint Founder and CEO Mike Collette. "We're committed to fighting opioid misuse as an industry leader. We also fight for our friends, families and communities that have all been affected by this epidemic."
As part of the collaboration, PatientPoint will feature content via its digital waiting room screens that will focus on themes such as reducing the stigma of addiction and encouraging patients and caregivers to ask a provider about treatment for opioid misuse. The content will also promote Shatterproof's series of Rise Up Against Addiction 5K Run/Walk events taking place this fall in New York, Washington, Boston and Atlanta and expanding nationwide in 2018.
The education initiative also includes digital content that will reach an estimated 15,000 healthcare providers through the PatientPoint Access Physician Medical News Program. Content will reinforce the CDC Guideline for Prescribing Opioids for Chronic Pain.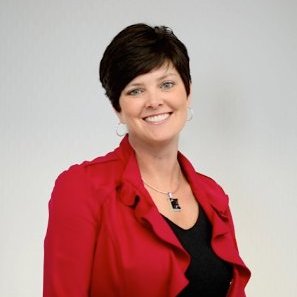 Shannon Hartley"Shatterproof is focused on reducing the devastation the disease of addiction causes families, and our partnership with PatientPoint helps us work to achieve our mission in an incredibly influential space: the physician office," said Shatterproof Chief Marketing Officer Shannon Hartley. "We hope this program will help affect meaningful change in reducing the over-prescribing and misuse of prescription opioid medications and will provide resources for families struggling with the disease of addiction."
This announcement follows a series of new PatientPoint partnerships and collaborations developed this year, including work with the Alzheimer's Association, American Heart Association, Movember Foundation and the Community Oncology Alliance.
WATCH: "Opioid OD," one of several segments playing in approximately 25,000 physician offices nationwide.
About PatientPoint
PatientPoint powers more effective patient-physician engagements across all points of care. With 30 years of unrivaled experience and continual, meaningful innovation, we are trusted consultants to healthcare providers and sponsoring brands. Using superior analytics and insights, we craft customized programs that drive better engagements. From primary care to complex specialties, from practices to hospitals, PatientPoint provides a cohesive, end-to-end communication platform that enriches the entire care experience and delivers proven results.
About Shatterproof
Shatterproof is a national nonprofit organization dedicated to reducing the devastation the disease of addiction causes families. Shatterproof works to end the stigma and foster a community of support, providing evidence-based resources to support prevention, treatment and recovery. Shatterproof advocates for changes in policy at the federal and state level and supports the development and implementation of evidence-based solutions for substance use disorders.
CONTACT:
Andrea Slesinski
Media Relations Manager
[email protected]
513-792-6147 (office)
513-313-7722 (mobile)