Assisting California Wildfires Victims Retrieve their Medical Histories
Press Release | Humetrix |
November 19, 2018
Humetrix Provides its iBlueButton Mobile App for Individuals on Medicare and their Family Members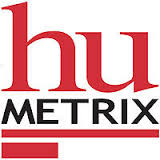 Del Mar, California - November 19, 2018. - The horrific California wildfires which have devasted entire communities, caused loss of life and displaced tens of thousands of Californians is touching all of us. At Humetrix our public health driven mission has led us to develop tools for individuals to help be prepared and be safe during emergencies, we want to step in and help those with ongoing health care needs, while their physician offices or hospital-based care have now been destroyed. With this destruction, the health records of thousands of fire victims with chronic conditions, or on daily medications and special needs are now gone, leaving many with the incapacity to fully recollect their important medical history when seeking care away from what was home.
Thankfully there are tools to help individuals retrieve their medical history, especially for those with the greatest needs: individuals over the age of 65, disabled Americans or individuals on kidney dialysis covered by Medicare, Veterans and active or retired military personnel and their families who can benefit from Blue Button applications, such as the Humetrix iBlueButton app which Humetrix is now making available for everyone to download free of charge through the Thanksgiving holidays. With iBlueButton Americans on Medicare or their family caregivers can securely access and store on their smartphone or tablets their Medicare health history which the app automatically turn into detailed listing of prescribed medications, medical conditions, or prescribing doctor contact information, as well as the ability to easily research this important medical information.
iBlueButton, a Medicare-approved app which has won multiple awards from the Department of Health and Human Services, can be downloaded from the App Store or Google Play, is now offered free of charge through the end of the month for Americans covered by Medicare, Veterans, Tricare beneficiaries and their family members.
For everyone to use, Humetrix is also making available free of charge through the holidays its emergency care app SOS QR to easily create and securely store on their phone their summary health record, for themselves and their family members. SOS QR was selected by the White House for the public to use for emergency preparedness ad won the FTC Chairman Award for emergency preparedness.
About Humetrix
Humetrix offers a suite of mobile health platforms for consumers around the world that empower anyone to take control of their healthcare decisions, improve patient provider communications and reduce health care costs. The company is committed to improving patient safety and enabling more cost-effective healthcare.
Connect with Humetrix:
Twitter: @Humetrix, #Humetrix, #iBlueButton, #SOSQR
Media or Emergency Relief Organization Contact Information at Humetrix:

Adrien Cirou: [email protected]
Tel: 1 (858)-259 8987 Ext 211