value based care
Press Release | Black Book Market Research |
December 20, 2016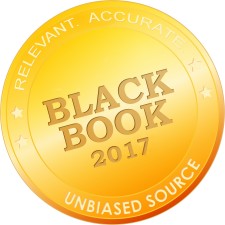 Black Book's year end C-suite polls reveal the brakes being pumped on advanced software acquisitions due to political and funding uncertainty that is menacing long term strategies and the willingness to purchase some IT products and services in the first half of the New Year. Policy changes in the wake of a full or partial repeal of Obamacare may create new demands on healthcare enterprises that will likely divert capital and resources toward getting ready for value based care. This uncertainty, as recognized by 9 of 10 hospital leaders surveyed, will at a best decelerate decision-making on planned or ongoing initiatives, and at worst drain IT investment dollars for a protracted period of time, according to Doug Brown, Managing Partner of Black Book...
Press Release | EXPO.health |
May 27, 2019
At EXPO.health we're always working hard to ensure that the practical health IT innovations shared at the conference are helping patients. One of our key focus areas at the event has been around ways healthcare organizations can better engage patients. If it's not going to be better for patients, then why are we doing it? For this reason, we're extremely excited to announce that Lygeia Ricciardi, Chief Transformation Officer at Carium and Former lead of pro-consumer programs and policy development at ONC will be keynoting the EXPO.health 2019 conference.