University of Minnesota
Helen Branswell | STAT |
January 12, 2017
If it sometimes seems like the idea of antibiotic resistance, though unsettling, is more theoretical than real, please read on. Public health officials from Nevada are reporting on a case of a woman who died in Reno in September from an incurable infection. Testing showed the superbug that had spread throughout her system could fend off 26 different antibiotics. "It was tested against everything that's available in the United States … and was not effective," said Dr. Alexander Kallen, a medical officer in the Centers for Disease Control and Prevention's division of health care quality promotion...
Jenny Anderson | Quartz |
September 27, 2016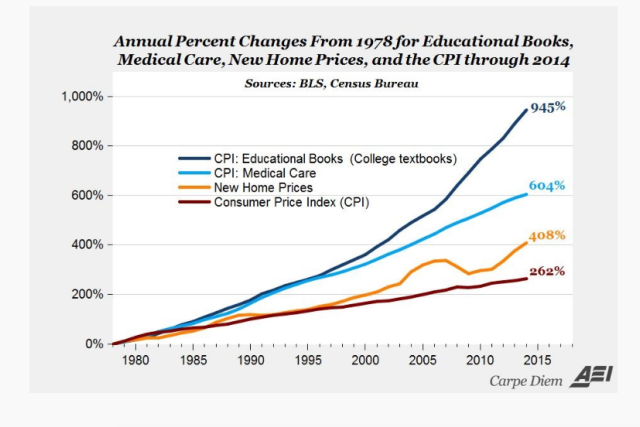 Seven Rhode Island universities, including Brown and Rhode Island College, will move to open-license textbooks in a bid to save students $5 million over the next five years, the governor announced Tuesday (Sept. 27). The initiative is meant to put a dent in the exorbitant cost of college and, more specifically, college textbooks. Mark Perry, a professor of economics and finance at the University of Michigan Flint, and a writer at the American Enterprise Institute, estimated last year that college textbook prices rose 945% between 1978 and 2014, compared to an overall inflation rate of 262% and a 604% rise in the cost of medical care...