Underwriters Laboratories (UL)
Susan D. Hall | FierceHealthIT |
October 2, 2012
Though healthcare executives understand the importance of timely electronic exchange of information among care providers, nearly half have yet to fully assess their health information exchange and interoperability needs, according to an ECRI Institute survey. Read More »
Press Release | Underwriters Laboratories |
June 17, 2016
The U.S. Department of Veteran Affairs (VA) and UL (Underwriters Laboratories), a global safety science organization, today announced a signed Cooperative Research and Development Agreement Program (CRADA) for medical devices cybersecurity standards and certification approaches. As part of the Federal Technology Transfer Act of 1986, the CRADA mechanism was established to encourage the creation of teams to solve technological and industrial problems for the greater benefit of the country...
By Carolyn Clancy | January 17, 2020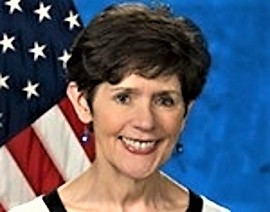 VA recently signed partnerships with Massachusetts General Hospital and Shepherd University. This collaboration's research will address cybersecurity and compatibility measures needed in devices used for VA patient care. It will also refine existing and emerging cybersecurity standards and practices for network connectable medical devices, medical data systems and other related technology. Beyond VA, the agreements could have a broad impact in standardizing cybersecurity and safety requirements within the larger public health sector. VA is contributing to industry-wide awareness of both medical device vulnerabilities and threats, while applying further tests of the Underwriters Laboratories criteria and other emerging standards.