Superstorm Sandy
John Breeden II | Next Gov |
September 5, 2017
Unfortunately, we don't yet have technology that can prevent a storm of the magnitude of Hurricane Harvey from devastating our cities and towns. But it can help in the response, and even provide valuable information for citizens trying to survive a catastrophic event. One key is properly locating backup and recovery systems for government agencies. Typically, most cities and towns with a backup plan for their data rely on nearby data centers. That's fine if there is a fire at the local office building or something that forces the temporary closure of government buildings...
By Jack L. Harris | July 24, 2019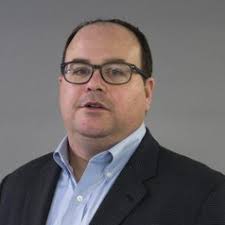 The 2012 hurricane widely known as Superstorm Sandy left at least an estimated 325,000 New Jersey homes damaged or destroyed. Nearly seven years later, many of the New Jersey residents who have not fully recovered have to fend for themselves. The government funding has mostly dried up. Only two nonprofits that help survivors remain engaged...While researching the recovery efforts after Sandy, I have found that up to a third of the 2.5 million people who live in Keansburg, Belmar, Toms River and other places along the New Jersey coastline and back bays struck by the storm had not fully recovered from this disaster by October 2017 - five years later. Today, almost seven years after the storm, a lack of data and the patchwork of assistance programs make it difficult to fully assess what remains to be done.
Tina Trinh | VOA News |
September 2, 2017
Natural disasters like Hurricane Harvey are a threat not only to human life but also to telecommunication systems. When they go down, entire cities and communities are cut off from each other. Mesh networks, however, can get people connected again, and during emergencies they can be a crucial link to information. "It really all boils down to the 'central point of failure' problem," said Daniela Perdomo. "If the central infrastructure goes down, everyone who plugs into it is also disconnected."...