Ron Miller
Ron Miller | Tech Crunch |
July 25, 2017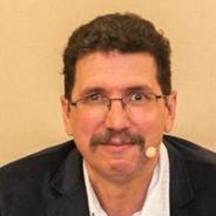 In March 2016, DeepMind's AlphaGo beat Lee Sedol, who at the time was the best human Go player in the world. It represented one of those defining technological moments like IBM's Deep Blue beating chess champion Garry Kasparov, or even IBM Watson beating the world's greatest Jeopardy! champions in 2011. Yet these victories, as mind-blowing as they seemed to be, were more about training algorithms and using brute-force computational strength than any real intelligence...
Ron Miller | TechCrunch |
November 17, 2016
In a month of unexpected outcomes, we have also seen some tech partnership announcements, ones we thought we might never see. In fact, just this week we witnessed Microsoft joining the Linux foundation and Google joining Microsoft's .NET foundation. You cannot minimize just how at odds these announcements are with what has been the reality of the tech industry over the last 20 years. These are organizations that have battled one other in a bitter war of words and technology visions. The idea that they would someday be working together was a highly unlikely outcome...
Melanie Evans | The Wall Street Journal |
October 14, 2017
A U.S. government program that sends doctors and nurses to disaster zones says it needs more health-care workers, as relief efforts during this hurricane season are near the end of a second month with no end in sight in Puerto Rico and the U.S. Virgin Islands. The National Disaster Medical System, which recently wrapped up big deployments to hurricane-ravaged areas in Texas and Florida, says it will start recruiting more medical professionals in the next few weeks...