Mark Perry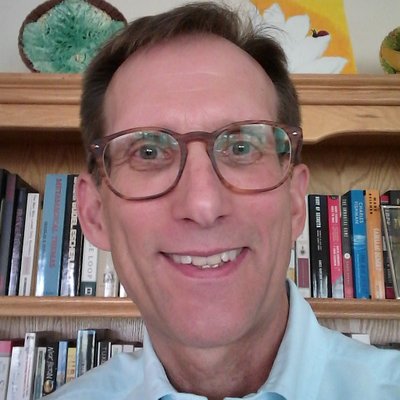 You may have missed it, but the Open Markets Institute released a report on what it calls "America's Concentration Crisis." The report begins bluntly: "Monopoly power is all around us: as consumers, business owners, employees, entrepreneurs, and citizens." As David Leonhardt wrote in his op-ed about the report, "The federal government, under presidents of both parties, has largely surrendered to monopoly power." Their associated data set details market concentration within 32 industries, several of which are health related. For example, in electronic health record systems, the top 3 firms account for 58% of the market, whereas in pharmacies/drugstores, the top 3 control 67% (and the top 2 alone have 61% share).
Jenny Anderson | Quartz |
September 27, 2016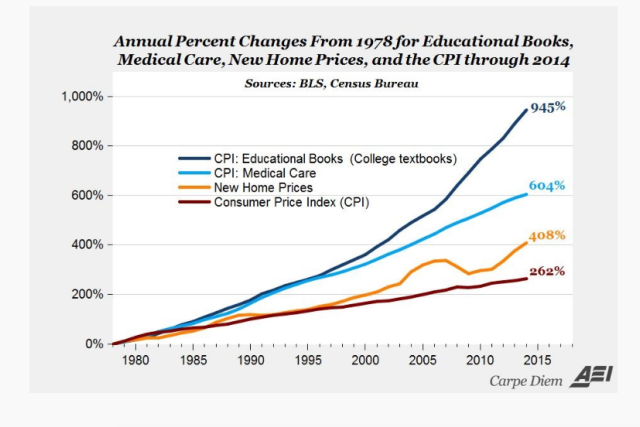 Seven Rhode Island universities, including Brown and Rhode Island College, will move to open-license textbooks in a bid to save students $5 million over the next five years, the governor announced Tuesday (Sept. 27). The initiative is meant to put a dent in the exorbitant cost of college and, more specifically, college textbooks. Mark Perry, a professor of economics and finance at the University of Michigan Flint, and a writer at the American Enterprise Institute, estimated last year that college textbook prices rose 945% between 1978 and 2014, compared to an overall inflation rate of 262% and a 604% rise in the cost of medical care...