LibreOffice
Matt Harley | Datamation |
December 14, 2015
Almost everyday, someone within the open source community is talking about how folks should be using open source software. I completely agree with this point of view. To further dive into the issue, I'll share my opinion as to why using open source software offers significant advantages over proprietary alternatives. Did you know that most people run their software because it allows them to accomplish a specific task, not because it runs on a particular operating system? While mobile users may be die-hard fans of their chosen platforms, when it comes to the desktop most people simply use what is familiar to them...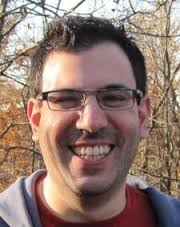 I discovered AsciiDoc while writing Learn Linux in a Month of Lunches. AsciiDoc is a fantastically thorough markup language for writing books—think Markdown, but with more options, such as sidebars, notes, and tables. AsciiDoc lets you just type, with simple syntax controlling the formatting. When I first started writing my book, I was using Word style sheets with LibreOffice. Manning, my publisher, offered .odt versions for OpenOffice, but I had trouble getting the styles to work...
The LibreOffice Conference is the annual gathering of the worldwide LibreOffice Community and interested developers, marketers, adopters, end-users and supporters. This year, the LibreOffice Conference will be held in Bern, Switzerland, on September 02 - 05, 2014, at the Bern University. Our program reflects the broad engagement and diversity of the community: it includes talks and workshops from various areas of the project. We currently work on the program and put it online as soon as possible.
The LibreOffice Conference 2014 will be jointly organized by the Document Foundation (TDF), the Swiss Open Systems User Group, and the Research Center for Digital Sustainability of the Institute of Information Systems at the University of Bern and hosted by the University of Bern.