IBM Security
Elizabeth Snell | Health IT Security |
June 15, 2016
The healthcare industry is no stranger to data breaches, and as technology continues to evolve, covered entities and their business associates need to be especially vigilant when it comes to keeping patient data secure. A healthcare data breach is also much more likely to cause significant financial damage than security incidents in other sectors, according to a recent study...
Press Release | IBM Security, Ponemon Institute |
June 15, 2016
IBM Security today announced the results of a global study analyzing the financial impact of data breaches to a company's bottom line. Sponsored by IBM and conducted by the Ponemon Institute, the study found that the average cost of a data breach for companies surveyed has grown to $4 million, representing a 29 percent increase since 2013...
Steven J. Vaughan-Nichols | ZD Net |
January 4, 2017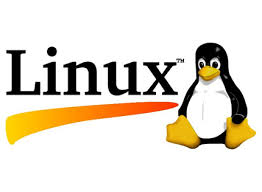 In 2016, Linux turned 25. When it began, it was a student project. Today, Linux runs everything. From smartphones to supercomputers to web servers to clouds to the car, it's all Linux, all the time. Even the one exception, the end-user, is moving to Linux. Android is now the most popular end-user opearating system. In addition, Chromebooks are becoming more popular. Indeed, even traditional Linux desktops such as Fedora, openSUSE, Mint, and Ubuntu are finally gaining traction. Heck, my TechRepublic Linux buddy Jack Wallen even predicts that "Linux [desktop] market share will finally breach the 5-percent mark"...