Holograms
I don't get smartwatches. Yes, I know; they're all the rage. Apple unveiled its Apple Watch earlier this month, to generally good if not entirely ecstatic reviews. Not to be outdone, Google announced a collaboration with TAG Heuer and Intel for a "Swiss Smartwatch."...I have to wonder why the focus on the wrist. It isn't the ideal place to track, say, your heartbeat, your sleep, or your steps, and as a result fitness trackers have been faulted about their accuracy. Cramming features into a smartphone makes some sense, because they have become so ubiquitous, but I'm not sure who is clamoring to add more features to a watch...
Staff Writer | ZGJR Blog |
October 22, 2014
...The way we now teach medicine, prevent disease and care for patients has radically changed in many forms. We have been living the evolution of healthcare, the revolution, the change of paradigm…
By Fraser Stoddart, Chenfeng Ke, and Xisen Hou | May 20, 2017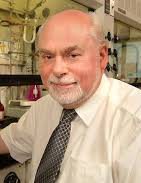 Counterfeiting gives brand owners major headaches. Companies lose sales and governments lose tax income. Resulting costs to businesses of counterfeit and pirated products add up to as much as US$650 billion a year worldwide, according to the International Chamber of Commerce. Scientists and engineers have developed many techniques in the fight against counterfeiters. You might have one example in your pocket right now – the banknotes we use almost every day are produced using special paper, with watermarks, holograms, glossy strips and many other security features...