HLN Consulting
The annual gargantuan HIMSS conference is back in Orlando with over 45,000 participants from more than 90 countries. There will be more than 1,300 vendors at the exhibit floor and more than 300 educational sessions. As with the last several conferences, the focus on open source as the key underlying technologies of health information technologies continues to increase. In previous conferences, we have seen the rise of open source technologies, in particular, those related to interoperability such as FHIR and Blockchain. A large number of sessions at HIMSS19 will be focused on another set of technologies powered largely by open source software and design principles such as artificial intelligence (AI), machine learning, and natural language processing.
Posted February 10, 2019 - 9:51pm by Roger A. Maduro

This was perhaps more of a fete than it initially seems. The conference was massive, with over 40,000 attendees. It centered around a trade show exhibit hall that spanned multiple football fields in length. In some ways, it was so big that I felt somewhat discouraged from attending some educational sessions because they were located so far from where I was hanging out that I could get back and forth in time. So I spent most of my time at the Interoperability Showcase since HLN was participating in two of the use cases: Immunization Integration & CDS, featuring our ICE open source immunization evaluation and forecasting system...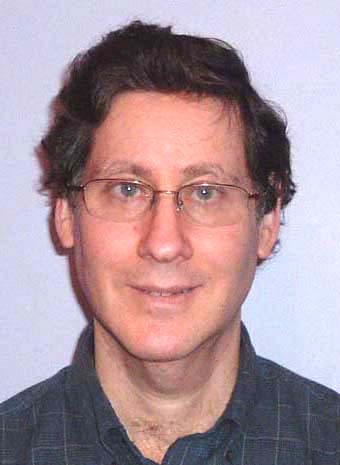 The Veterans Health Administration's hospital software, VistA, is a computing legend. Few pieces of software have become the subject of a popular book (Best Care Anywhere), won repeated awards for their usability, or been credited with a 180-degree turn-around in an organization's quality. But VistA is getting long in the tooth, and many--including now the VA itself--are questioning whether it's time for something new.The speculations aren't just about VistA. They extend to all health care software of that generation, including the industry's leading electroinc health record (EHR) system--Epic--and the venerable Intermountain Healthcare.
The Open Source Electronic Health Record Alliance (OSEHRA) is pleased to announce that registration for its 2017 Open Source Summit: Succeeding with the New Federal Open Source Policy, to be held June 13-15 at the Bethesda North Marriott Hotel and Conference Center, is now available. DSS, Inc., a leading health IT corporation and active participant in the OSEHRA community, will be returning as Conference Sponsor."Our Summit continues to be a unique community forum for open source activities, and a great example of public-private partnership," said Seong K. Mun, President of OSEHRA.
At the American Immunization Registry Association (AIRA) 2018 National Meeting, we will continue to work toward our common goal of supporting and promoting the development, implementation and interoperability of Immunization Information Systems (IIS). Through formal presentations and informal discussions, attendees will have an opportunity to strengthen long-term partnerships, develop new relationships, gain professional education and training, and learn from one another.
It's been nearly two years since the National Association of County and City Health Officials (NACCHO) released its multi-article supplement, "Public Health Informatics: A Call to Action," in the Journal of Public Health Management and Practice. Since then, it's only become clearer that to effectively serve communities in today's information-driven world, public health – and its cross-sector partners – must advance and strengthen its capability to transform data into action (e.g., services, interventions, and policies). But forging that capability is no easy feat. Challenges such as underdeveloped information technology (IT) infrastructure, lack of training, and insufficient workforce capacity have made public health informatics seem either intimidating or vastly inaccessible to public health professionals. Despite this, there is a role for informatics within every health department. The 2018 PHI Conference exists to help you learn that role through sessions, workshops, and peer-sharing opportunities that:
The CSTE Annual Conference connects more than 1,700 public health epidemiologists from across the country and will include workshops, plenary sessions with leaders in the field of public health, oral breakout sessions, roundtable discussions, and poster presentations. Conference attendees meet and share their expertise in surveillance and epidemiology as well as best practices in a broad range of areas including informatics, infectious diseases, substance use, immunizations, environmental health, occupational health, chronic disease, injury control, and maternal and child health.