FHIR
Andy Oram | EMR & EHR |
March 23, 2016
The previous section of this paper introduced problems found in HIE by two reports: one from the Office of the National Coordinator and another from experts at the Oregon Health & Science University. Tracing the causes of these problems is necessarily somewhat speculative, but the research helps to confirm impressions I have built up over the years. The ONC noted that developing HIE is very resource intensive, and not yet sustainable. (p. 6) I attribute these problems to the persistence of the old-fashioned, heavyweight model of bureaucratic, geographically limited organizations hooking together clinicians. (If you go to another state, better carry your medical records with you.) Evidence of their continued drag on the field appeared in the report...

On December 3, 2018, the Department of Health and Human Services (HHS) released an extensive, 120-page report on the administration's proposals to reform the healthcare system. The report, titled Reforming America's Healthcare System Through Choice and Competition, is divided into four major sections. The report that government policy of the last few years has suppressed competition, increased prices for healthcare, and limited choices for consumers. Though rich in detail as it tries to prove each of these points, the more than fifty recommendations are often broad and aspirational rather than practical. Since I am not a health economist, I will leave the market issues to others to discuss (many of the ideas in this report have been vetted and discussed by others previously). But there are two sections of the report which make direct mention of Health IT.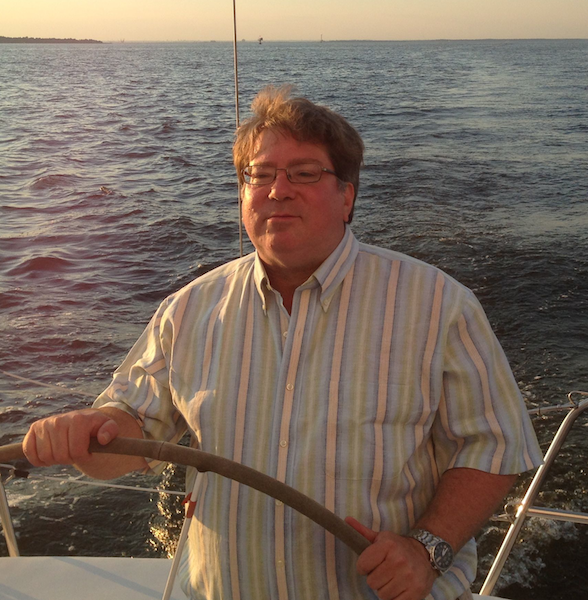 The HIMSS17 Conference taking place in Orlando, FL, is clearly the turning point for open source in the healthcare information technology industry. Although the label "open source" is barely mentioned in the program, the fact is the majority of the presentations at the conference are either based directly on open source technologies or open health concepts. These include the large number of presentations on interoperability, FHIR, and the open/modular Medicaid IT revolution.
Posted February 19, 2017 - 1:26pm by Roger A. Maduro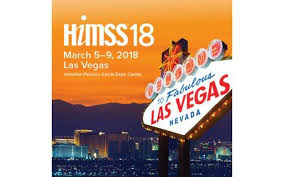 The annual gargantuan HIMSS conference is back at Las Vegas with over 40,000 participants, over a thousand exhibitors, and more than 600 presentations. As we saw last year in Orlando, more than half of the conference presentations are focused on applications based on open source such as FHIR and Blockchain, and a great emphasis on open solutions for interoperability. With so many presentations and exhibits, it is impossible to provide a full overview. Below are a few of some of the most interesting exhibits of open solutions this year.
Posted March 5, 2018 - 6:30pm by Roger A. Maduro

The 2019 HIMSS Annual Conference and Exhibition is in many ways a daunting event. Upwards of 40,000 people will likely attend this combination of educational experience, trade show, and overall shmooz-fest. But many people who go to this conference have a tough time: its sheer size can be quite overwhelming. There are pre-conference symposia, popular and important keynote speakers, educational sessions along with a myriad of topical tracks, and a massive exhibition hall that runs the full length of the Convention Center. Here are some of the things I'll be looking for this year to try to focus my activities...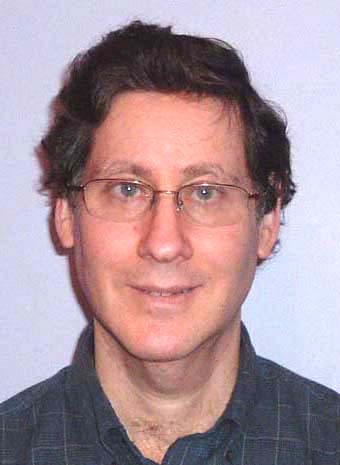 High prices and poor usability hasn't driven the health care industry away from megalithic, proprietary applications. What may win the industry over to open source (in addition to the hope of fixing those two problems) is its promises of easy customization, infinite flexibility, extensibility, and seamless data exchange. As we will see, open platforms also permit organizations to collaborate on shared goals, which appeals to many participants. But if open source projects can't charge hundreds of thousands of dollars for installation as their commercial competitors do, how will they pay their developers and hold together as projects? This article compares three major organizations in the open source health care space: the tranSMART Foundation, Open Health Tools (OHT), and Open mHealth. Each has taken a different path to the universal goal of stability.
Press Release | Humetrix |
March 1, 2018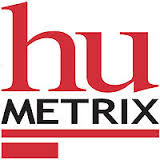 At HIMSS March 5-8, Humetrix is proud to be part of the Centers for Medicare and Medicaid Services (CMS) Blue Button® API program launch to enable Medicare beneficiaries to connect their Medicare claims data to the applications, services, and research programs they trust. Three-time award winner of the ONC Investing in Innovation competition for Blue Button, Humetrix has been a fierce advocate and a Blue Button technology industry leader from the start, providing Veterans, TRICARE and Medicare beneficiaries mobile access to their Blue Button data with the iBlueButton mobile platform.
Andy Oram | EMR & EHR |
December 29, 2014
As money drains out of health care reform, there are indications that the impetus for change is receding as well...
By Thomas Beale | June 26, 2018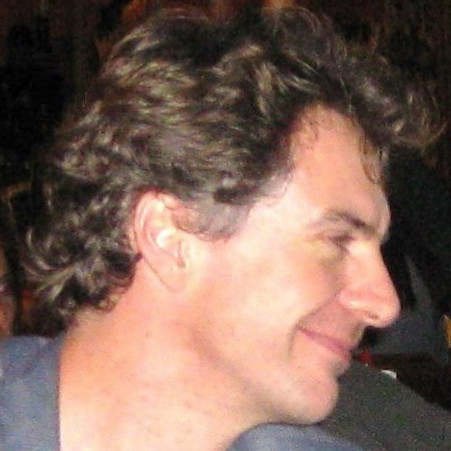 I just returned from Heidelberg, where another very successful 'openEHR day' was held, this time by the HiGHmed research consortium, with 100 attendees. HiGHmed is funded with 20m€ by the German Federal Ministry of Education and Research (BMBF) under the "Medical Informatics" funding scheme, and has as its goal..... to develop and use innovative information infrastructures to increase the efficiency of clinical research and to swiftly translate research results into validated improvements of patient care...
Josh Mandel | Microsoft Industry Blog |
August 13, 2018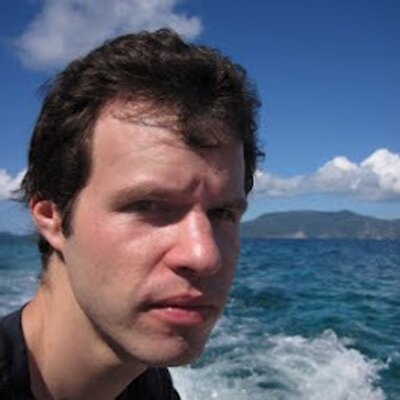 Interoperability is an overlapping set of technical and policy challenges, from data access to common data models to information exchange to workflow integration – and these challenges often pose a barrier to healthcare innovation. Microsoft has been engaged for many years on developing best practices for interoperability across industries. Today, as health IT community leaders get together at the CMS Blue Button 2.0 Developer Conference here in Washington, DC, we're pleased to announce that Microsoft has joined with Amazon, Google, IBM, Oracle, and Salesforce in support of healthcare interoperability...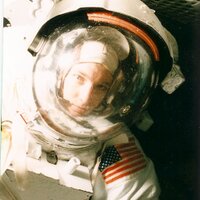 Direct Secure messaging has been implemented across the country by many physicians and hospitals due to ONC Meaningful Use requirements. Direct is great for clinician to patient interaction or even consults in some cases. Is this really the way that we should be sharing patient information? Ideally, we want the information in the patient record not just between two clinicians out of band and not stored in the patient history. This way anyone entering later in the patient care scenario has access to the information should it become necessary and the patient has also consented to the release. Read More »
Andy Oram | EMR & HIPAA |
August 25, 2016
Andy Oram
FHIR is large and far-reaching but deliberately open-ended. Many details are expected tovary from country to country and industry to industry, and thus are left up to extensions that various players will design later. It is precisely in the extensions that the risk lurks of reproducing the Tower of Babel that exists in other health care standards. The reason the industry have good hopes for success this time is the unusual way in which the Argonaut project was limited in both time and scope. It was not supposed to cover the entire health field, as standards such as the International Classification of Diseases (ICD) try to do. It would instead harmonize the 90% of cases seen most often in the US. For instance, instead of specifying a standard of 10,000 codes, it might pick out the 500 that the doctor is most likely to see.
Andy Oram | EMR & HIPPA |
August 26, 2016
The previous section of this article laid out the context for HL7 FHIR standard and the Argonaut project; now we can look at the current status.Tripathi portrays the Argonaut process as radically different from HL7 norms. HL7 hasestablished its leading role in health standards by following the rules of the American National Standards Institute (ANSI) in the US, and similar bodies set up in other countries where HL7 operates. These come from the pre-Internet era and emphasize ponderous, procedure-laden formalities. Meetings must be held, drafts circulated, comments explicitly reconciled, ballots taken. Historically this has ensured that large industries play fair and hear through all objections, but the process is slow and frustrates smaller actors who may have good ideas but lack the resources to participate.

On February 11, 2019, the Office of the National Coordinator for Health Information Technology (ONC) released its latest Notice of Proposed Rulemaking (NPRM) to Improve the Interoperability of Health Information. Referred to by some people as the "Information Blocking NPRM," since this was the primary topic anticipated, the document actually covers a host of other topics related to interoperability driven primarily by requirements of the 21st Century Cures Act. Besides the initial text of the NPRM, ONC also released a set of summary slides and fact sheets to help explain the document.