Electronic Health Record System (EHR)
Of the many new APIs announced at WWDC this summer, HealthKit has been particularly thought-provoking for me. At the risk of sounding like that guy, I think I have a somewhat priviledged perspective of HealthKit. There can't be that many former registered nurses who've switched to iOS app development and tried to start a healthcare data company.
Press Release | Medicity |
March 21, 2018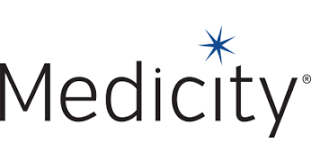 Medicity, a leading expert in clinical data aggregation and interoperability, announced its partnership with the Wyoming Department of Health to form a statewide, medical community-owned health information exchange (HIE). Following a thorough assessment of the state's health information environment, the Wyoming Department of Health (WDH) determined the need to establish a secure venue for providers to obtain patient information across the state. The Wyoming Frontier Information Exchange (WYFI), a centralized repository of clinical data for participating patients, will utilize Medicity's data aggregation and interoperability capabilities to meet the needs of its population's health, while improving quality of care.