Atlas
Steve Ranger | ZD Net |
January 21, 2015
From the people who brought you the internet, the latest version of the Atlas robot will be used in its disaster-fighting robotic challenge...
Press Release | Pfizer Inc. |
April 21, 2017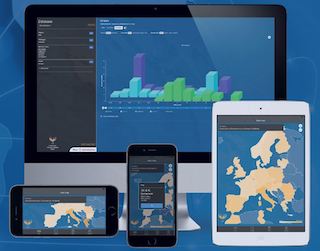 Pfizer Inc. today announced the launch of the company's Antimicrobial Testing Leadership and Surveillance (ATLAS) website, which is designed to provide physicians and the global health community with easy access to critical data on the efficacy of various antibiotic treatments and emerging resistance patterns across more than 60 countries. Understanding evolving bacterial resistance patterns is a key element in managing the rise of antimicrobial resistance. To that end, ATLAS can not only help physicians select the most appropriate treatment choices for their patients, but also enable global health authorities to develop data-driven antimicrobial resistance mitigation strategies...