Can a 3D Printing Network for VA Hospitals Realize Ambitions for Customized Prosthetics?
Stephanie Baum | MedCity News |
March 20, 2017
Stratasys has established a 3D printing lab network as part of an agreement with Center for Innovation at the Department of Veterans Affairs. The move signals the medtech company's ambitions to move customized prosthetics into the mainstream of healthcare. The agreement with the Center for Innovation at the Department of Veterans Affairs will make five hospitals part of the initial network in Puget Sound, San Antonio, Albuquerque, Orlando, and Boston.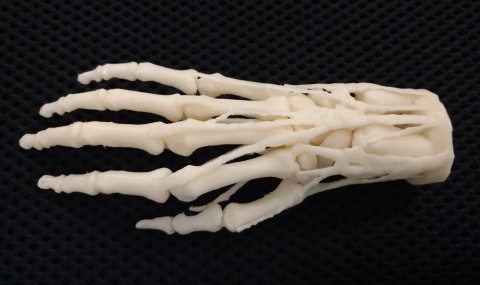 Stratasys' 3D technologyThey'll be equipped with 3D printers, materials, and training to support development of custom orthotics, prostheses, and anatomical models for personalized healthcare, a company release said. The equipment is fully integrated across hospitals, generating a network for building skills and knowledge-sharing across sites. The goal is to generate better patient outcomes, but also to improve surgical collaboration, and reduce costs.
Dr. Beth Ripley, a radiologist who is leading the VA initiative, said the network marked a milestone in how the VA develops patient treatments. "The technology not only enables 3D models of a patient's unique anatomy for diagnosis and treatment, but can also be used to engineer personalized health solutions for veterans — including prostheses and assistive technologies," Ripley said...