TransCelerate Identifies Pharmacovigilance as an Operational Challenge in Need of Transformation
Press Release | TransCelerate BioPharma Inc. |
March 29, 2017
Launches Two New Global Initiatives that will Create Solutions to Align on Implementing Regulations and Adverse Event Reporting Requirements, to Drive More Value for Patients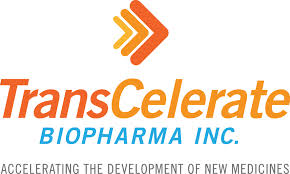 "As part of our strategic planning process, there was overwhelming support among thought leaders for TransCelerate to leverage its highly collaborative approach to the escalating inefficiency in the pharmacovigilance space. We have an important and unique opportunity to collaborate with sponsors, regulators and others to ensure an absolute commitment to patient safety while substantially improving operational efficiency for all stakeholders," states Dalvir Gill, Ph.D., Chief Executive Officer, TransCelerate BioPharma, Inc.
The Interpretation of Pharmacovigilance Regulations Initiative will share expertise to more efficiently and effectively meet the intent of those requirements that seem ambiguous. The initial focus will be recent measures such as IND reporting requirements, but over time the initiative hopes to work proactively with regulators toward modernized and internationally harmonized pharmacovigilance.
The Value of Safety Information Data Sources Initiative will prioritize sources of safety information for single high-value valid cases and develop a plan to aggregate reporting of lower value cases. The Initiative will share a proposal with global health authorities.
"Improving the interpretation and implementation of global pharmacovigilance requirements across the industry will improve the collection, reporting, and assessment of adverse events so that we can better monitor the safety of marketed medicines," states Janet Woodcock, M.D., Director of the Center for Drug Evaluation and Research (CDER) at the US Food and Drug Administration (FDA).
Historically, pharmacovigilance has been viewed within the industry as a time-consuming challenge, suffering from misalignment on industry approaches regarding regulations and compliance issues, as well as synthesizing and prioritizing information. Sponsors collect and report on significant amounts of data, while regulators are inundated with the ever-growing volume of information collected and reported.
"TransCelerate's commitment to the patient experience during and after a clinical trial is shared among the Member Companies and within the drug development ecosystem," states José Vega, M.D., Chief Safety Officer at Merck and Executive Sponsor of the new TransCelerate Pharmacovigilance Initiatives. "Through these global pharmacovigilance initiatives, we seek to identify solutions that can lead to the development of best practices for the collecting, triaging and reporting of high quality safety information to help further improve patient safety across the industry."
About TransCelerate BioPharma, Inc.
TransCelerate BioPharma Inc. is a non-profit organization dedicated to improving the health of people around the world by simplifying and accelerating the research and development (R&D) of innovative new therapies. The organizations' mission is to collaborate across the global biopharmaceutical R&D community to identify, prioritize, design and facilitate implementation of solutions designed to drive the efficient, effective and high quality delivery of new medicines. TransCelerate evolved from conversations at various forums for executive R&D leadership to discuss current issues facing the industry, and examine solutions for addressing common challenges. The founding member companies are AbbVie, AstraZeneca, Boehringer Ingelheim, Bristol-Myers Squibb, Eli Lilly and Company, GlaxoSmithKline, Johnson & Johnson, Pfizer, the Roche Group, and Sanofi. Additional members that have joined since the inception of TransCelerate include Allergan, Inc., Amgen, Astellas Pharma Inc., EMD Serono, Inc. (a subsidiary of Merck KGaA, Darmstadt, Germany), Merck & Co., Inc., Novo Nordisk, Shionogi & Co., Ltd. and UCB.
Membership in TransCelerate is open to pharmaceutical and biotechnology companies with Research & Development operations. Executive offices are located in Philadelphia, PA. For more information, please visit http://www.transceleratebiopharmainc.com.
Follow us on Twitter: https://twitter.com/transcelerate
Reach us on LinkedIn: www.linkedin.com/company/transcelerate-biopharma-inc-