University of Sussex
Press Release | University of Sussex |
August 1, 2017
A team of international researchers have come up with an inexpensive way to self-manufacture lab equipment, which could revolutionise the way neuroscientists across the world are trained. In a study published in the open access journal PLOS Biology, Dr Tom Baden from Sussex Neuroscience and André Maia Chagas, from the University of Tübingen, have devised a new imaging and microscope system called "FlyPi". The equipment needed for modern neuroscience experiments can cost tens or even hundreds of thousands of pounds, which often means only institutions in rich countries can undertake top-level research and scientific training...
Press Release | University of Sussex |
November 11, 2016
Scientists at the University of Sussex, trying to uncover how the common Epstein-Barr virus causes blood cancer in adults and children, have discovered how the virus takes control of two genes involved in cancer development so it can switch them on or off. The research team, led by Professor Michelle West, set out to determine how the Epstein-Barr virus controls two genes; MYC, a gene known to drive cancer development when it is altered or switched on at high level and BCL2L11, a gene which normally triggers cell death to prevent cancer, but can be turned off by the virus...
Kristin Wartman Lawless | Tonic |
April 19, 2017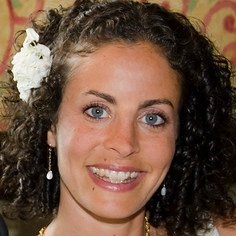 The common-sense wisdom about the most widespread artificial sweetener on the market, aspartame, is that it's perfectly safe. The substance laces more than 6,000 products and is added to diet versions of Coke, Pepsi, Sprite, and Dr. Pepper. It is also sold under the brand names NutraSweet and Equal. It represents a multi-billion-dollar industry. Popular pieces across the internet in recent years have declared that concerns about aspartame are just a bunch of hype. A pediatrician and writer for The New York Times defends aspartame and says he regularly gives it to his kids. Vox dismisses concerns about the sweetener and includes a video about how safe the stuff is...