sleeping sickness
Press Release | Medicines for Malaria Venture |
January 28, 2021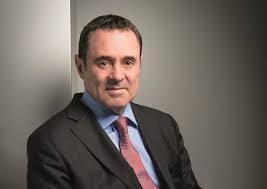 The public-private initiatives that contributed to COVID-19 vaccine and drug development have showcased a model for accelerating biomedical innovation. This is another powerful example of how public-private partnerships have established themselves as powerhouses for fighting global health threats. According to a new report launched today from a group of 12 product development partnerships (PDPs), over the last decade, such alliances have brought to market 66 new drugs, vaccines, diagnostics and other technologies for a number of diseases—including tuberculosis, malaria, HIV, meningitis and sleeping sickness. These innovations have reached and benefitted more than 2.4 billion people in low-income countries.
Open data access could promote collaborations among researchers in Africa and help in the fight against malaria, tuberculosis (TB) and neglected tropical diseases such as sleeping sickness, also called African trypanosomiasis. At a time when demand for open data in health and drug discovery is dominating the digital space, some researchers say the model could work for Africa and alleviate the sufferings of many from these diseases. Following the call on 23 April this year from the WHO for the disclosure of all results from clinical trials of new medicines, there is a push towards greater transparency.
Rose Ann DeMoro | The Blog |
September 6, 2014
Amid the media accounts of the worst Ebola outbreak ever recorded some significant context is largely missing from the major media reporting. Atop this list are links of the outbreak to the climate crisis and global inequality, mal-distribution of wealth, and austerity-driven cuts in public services that have greatly contributed to the rapid spread of Ebola...