referral management
careMESH is the only service on the market that guarantees 100% digital delivery of patient health information to any clinician nationwide so that healthcare providers and their support teams can communicate and collaborate with each other…instantly. Our secure services, hosted on the Google Cloud Platform© and inclusive of our proprietary FHIR-based National Clinician Directory, make it possible for clinicians and their support teams to locate each other and share digital patient health information, without the burden and expense of complex integration projects. Read More »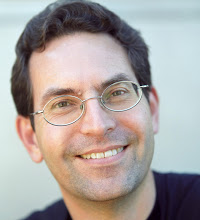 Would you buy an iPhone if the only apps that ran on it were written by Apple? Maybe, but the functionality would not be very diverse. The same can be said of EHRs. Athena, Cerner, Epic, Meditech, and self developed EHRs such as BIDMC's webOMR are purpose-built transaction engines for capturing data. However, it is impossible for any single vendor to provide all the innovation required by the marketplace to support new models of care I'm a strong believer in the concept of third party modules that layer on top of traditional EHRs in the same way that apps run in the iPhone ecosystem...
Mike Unger | Think |
May 1, 2017
These days, the energetic and innovative Tippett is tackling perhaps his biggest challenge yet: turning the bloated, costly and cumbersome world of electronic medical records on its head. Instead of relying on institution-controlled health information exchanges to share records, Tippett wants to empower doctors and patients. The name of his company— HealthCelerate—hints at the urgency with which he wants to transform the system, and a lifetime of cutting-edge achievement suggests he may be just the guy for the challenge.