public engagement
Don Butler | Ottawa Citizen |
June 13, 2016
In a government town like Ottawa, where information has traditionally been jealously guarded, what Alex Benay is proposing could trigger a bout of cognitive dissonance. According to Benay, president and CEO of the Canada Science and Technology Museums Corporation, almost all documents generated by the corporation's three national museums – Science and Technology, Aviation and Space, and Agriculture and Food – will soon be available to the public through an online portal...
Mary K. Wakefield, Ph.D., RN | HHS Blog |
October 6, 2016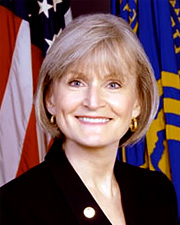 One of the first actions President Obama took after taking office was to direct federal agencies to find new ways to increase transparency, collaboration and public engagement. Since then, one of our top priorities at HHS has been to make our Department more open and accountable to the people we serve. With the publication of our fourth HHS Open Government Plan, we're building on our past performance in making government more transparent to the public and engaging in new ways of collaborating and partnering with our stakeholders.