Project Data Sphere initiative
Press Release | University of Colorado Anschutz Medical Campus |
November 15, 2016
Knowing the likely course of cancer can influence treatment decisions. Now a new prediction model published today in Lancet Oncology offers a more accurate prognosis for a patient's metastatic castration-resistant prostate cancer. The approach was as novel as the result - while researchers commonly work in small groups, intentionally isolating their data, the current study embraces the call in Joe Biden's "Cancer Moonshot" to open their question and their data, collecting previously published clinical trial data and calling for worldwide collaboration to evaluate its predictive power...
Press Release | Supporting Open Access for Researchers (SOAR), Duke Clinical Research Institute, SAS |
May 4, 2016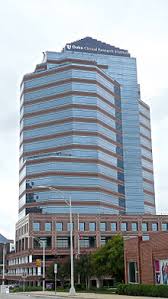 A new collaboration will give more researchers access to the largest and oldest cardiovascular database in the world. The Duke Clinical Research Institute (DCRI) and analytics leader SAS will provide researchers worldwide with data management and analytics tools to explore 45 years of cardiovascular patient data collected by the Duke University Health System. The DCRI and SAS share the goal of greater transparency and openness in research to improve patient care to find new ways to treat heart disease, the leading cause of death in the United States...