presidential election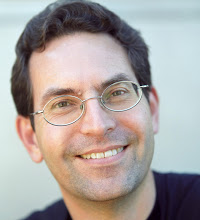 The upcoming presidential election has everyone spooked - what if Donald Trump is actually elected? What will the transition of administrations, regardless of who is elected mean to healthcare and existing healthcare IT regulations? Will our strategic plans and priorities need to change? I've spoken to many people in government, industry and academia over the past month about the rapid pace of change stakeholders are feeling right now. Here are a few of their observations:
Jason Hidalgo | Reno Gazette-Journal |
February 7, 2016
With a presidential election fast approaching, healthcare is an issue that's getting plenty of traction on both sides of the political aisle. For Republicans, taking down President Obama's signature Affordable Care Act remains a red meat issue. Republican presidential candidates are also trotting out an ACA repeal as a key incentive for voting a member of the party into the Oval Office. Healthcare has been a key issue in the Democratic debates as well, with Hillary Clinton pushing back on rival Bernie Sanders' plan for universal health care. Amid all the debate, however, one group could prove to be the wild card...