pay-as-you-go model
Press Release | ZH Healthcare |
February 23, 2016
ZH HealthcareTM (ZH), the leading provider of Health IT as a ServiceTM (HITaaSTM), today presented its 2015 report card and announced major initiatives for 2016...In 2015 ZH defined its mission: "to make health information technology and electronic medical records affordable and accessible to everyone." Mr. Hameed declared that, "The path to achieving ZH's mission is by delivering a platform that enables healthcare providers and innovators to quickly build and deploy their Electronic Health Solution, using a set of tools and modules available on the cloud, with minimal time and cost...
Meg Bryant | Healthcare DIVE |
March 30, 2017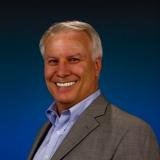 As hospital data center infrastructures age and resources shrink, IT leaders are increasingly looking to the cloud to meet their storage needs. Not only is it cheaper than investing in upgrades and replacements of existing hardware and software, but it can add a level of security, especially in disaster-prone areas. The trend has some wondering if hospitals will still have physical data centers in the future or whether they will go the way of the dinosaurs.