patient communications
Press Release | Bristol-Myers Squibb |
June 16, 2016
The UPL seeks to improve how complex topics are communicated to patients; Company launches UPL.org to make principles and tools widely available to others. Bristol-Myers Squibb today announced its commitment to moving toward a new way of communicating with patients and caregivers: the Universal Patient Language (UPL). The UPL addresses widely voiced concerns among consumers and health care advocates that communications about medicines are not designed for an optimal patient experience...
Greg Slabodkin | Health Data Management |
August 17, 2017
Researchers at the University of Pittsburgh have developed an IT system to improve the health and well-being of medically underserved populations through personalized interventions. Called imHealthy, the system—which includes a mobile app, open source EHR and web portal—was specifically designed by a multidisciplinary research team for the FOCUS Pittsburgh Free Health Center. However, researchers are hoping the solution will serve as a model for free clinics in other major cities across the country. According to Leming Zhou, assistant professor in the Department of Health Information Management at the University of Pittsburgh, he and his colleagues intended imHealthy to be a user-friendly, scalable, easy-to-use system to help clinics provide a comprehensive well-being assessment for those living in medically underserved communities.
Press Release | Black Book Research |
April 20, 2018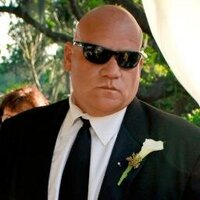 Electronic health record technology and the ways that providers use it to communicate with patients and physicians is affecting how satisfied stakeholders are with their hospital organizations. The insight is revealed within the eighth annual Black Book industry surveys of inpatient EHR users including hospital staff, managers, networked physicians and patient panels. "Involvement with healthcare consumers through technologies is proving to be a significant element of patient satisfaction," said Doug Brown, managing partner of Black Book Research.