patient adherence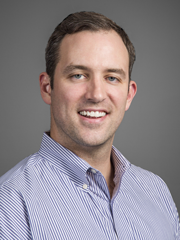 I'd like to introduce our upcoming product, OpenClinica Participate, a tool tightly integrated with OpenClinica for engaging patients and collecting data directly from study participants. If you took OpenClinica's recent survey, you got a glimpse of what your forms for patient-reported outcomes could look like in OpenClinica Participate. Driven by a powerful forms engine based on proven open-source technology, the participant forms are simple, dynamic, mobile-focused, and platform-independent. But it's about a lot more than mobile-friendly forms.
Press Release | Grameen Foundation |
January 15, 2016
Today, the Government of India launched a nationwide mobile health program designed to train community health workers and to directly reach millions of women within three years. The program is powered by MOTECH, a robust yet simple-to-use mobile health (mHealth) technology developed by Grameen Foundation, with support from the Bill & Melinda Gates Foundation. "Until now, mHealth applications have been relatively small and siloed," said John Tippett, Global Director of Mobile Health at Grameen Foundation. "By allowing systems to work together and serve huge numbers of people, MOTECH opens a new era for tackling global health problems at scale through mobile technology."
The 23rd Annual Partnerships in Clinical Trials event is North America's largest conference serving the global clinical trials, operations and outsourcing community..
Delegates from all parts of the clinical trial value chain come to Partnerships in Clinical Trials to quickly identify, engage and enter into strategic relationships that drive their clinical trials successfully forward as well as take part in the 60+ sessions and workshops geared to focus on several topic areas of interest including but not limited to risk-based monitoring, strategic sourcing, emerging market, patient adherence, and more. This year's Partnerships in Clinical Trials event will again draw upwards of 1,300 industry attendees for four days of high level networking, idea exchange, and innovation. Read More »