OpenVistA
Press Release | Medsphere, Guadalupe County Hospital |
November 8, 2012
Medsphere's affordable open source electronic health record [OpenVistA] enables rural New Mexico facility to pay for comprehensive health IT platform in total through federal reimbursement The smallest non critical-access hospital in the nation, Guadalupe is also representative of thousands of similar healthcare facilities nationwide that live close to the financial margins and still manage to provide crucial local healthcare services.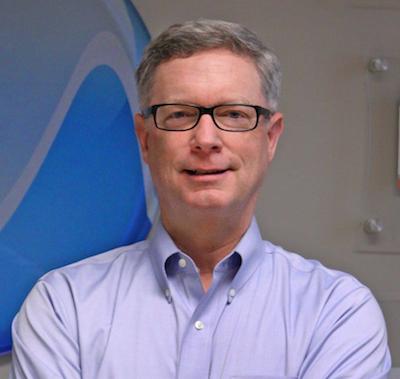 I'm proud to lead a group of intelligent and energetic technology professionals committed to developing a robust healthcare IT system that is (1) easy for clinicians to use, (2) improves patient health and (3) doesn't bankrupt hospital budgets. We think any sustainable system must have those three key requirements. And how is healthcare doing thus far? The EHRs available today are developing rapidly. Vendors are making frequent and impactful improvements to improve system usability. Clinicians are getting better at maximizing the contribution healthcare IT makes to patient health and safety. It's not hard to see how healthcare IT can meet the first two requirements and broadly contribute to improved healthcare.
Audrey Throne | Open Source For U |
May 23, 2017
With the recent development in software technology, many application systems are now competing for medical attention. Healthcare (or what we can call it as medical software) is evolving rapidly through communications, record-keeping system to a source of decision support, consequently, playing an active role in clinical service. However, unlike many other services, medical software is not very well regulated and places like a safety burden and cost of ineffective use solely depend on the physicians...
Press Release | Medsphere, IntraCare Behavioral Health |
March 6, 2013
Medsphere Systems Corporation...today announced that Houston's IntraCare Behavioral Health will implement the company's OpenVista® electronic health record (EHR). IntraCare, a community-based provider of comprehensive behavioral health services for children, adolescents and adults, identified OpenVista's flexibility and open architecture, as well as Medsphere's rapid implementation process and clinical transformation services, as the most effective path to improved patient care. Read More »
Press Release | Medsphere Systems Corporation, IntraCare North Hospital |
June 10, 2014
Houston psychiatric hospital uses proven open source EHR to realize affordable, economically sustainable, patient care improvements
Sue Montgomery | Nuviun |
June 9, 2014
In the midst of the struggles that we face with interoperability, efforts that support open API use may well hold the keys to the HIT Kingdom...
The installation and use of 'open source' electronic health record (EHR) systems have continued to spread across Washington and many other states. See the map of healthcare facilities running some variant of the open source VistA electronic health record (EHR) system in Washington and other neighboring states in the Northwest. [Also, learn more about the upcoming Open Health News (OHN) detailed report on VistA installations and users. across the U.S. and around the world. Consider sponsoring OHN and the upcoming report.] Read More »
Press Release | Medsphere, Morgan Stanley Expansion Capital, East West Bank |
December 13, 2018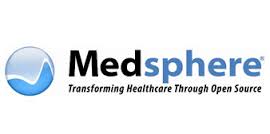 Medsphere Systems Corporation...today announced the closing of $32 million in financing from Morgan Stanley Expansion Capital and East West Bank. The company will use the funds to address accelerating demand for Medsphere's comprehensive suite of healthcare IT solutions and services, and for strategic acquisitions. "Medsphere's breadth of offering combined with their depth of functionality and overall affordability differentiates it from the rest of the industry," said Bill Reiland, Managing Director of Morgan Stanley Expansion Capital and Head of Morgan Stanley Expansion Credit. "The company is a true innovator, giving hospitals and clinics the workflow and technology they need at prices they can pay. We're excited to invest in Medsphere as they continue to share their unique offering with healthcare organizations."
Press Release | Medsphere, OSEHRA |
October 16, 2012
Medsphere Systems Corporation...this week announced that the company is contributing the enhanced Medsphere Systems File Manager (MSC FileMan) database management system to OSEHRA, the nonprofit open-source organization dedicated to accelerating innovation in health care information technology. Read More »
Press Release | Medsphere Systems Corporation |
September 13, 2011
Medsphere Systems Corporation, a pioneer in open-source healthcare enterprise solutions, today announced the generally available (GA) release of the enhanced OpenVista® electronic health record (EHR) platform, which is currently being installed across the Medsphere client base.
Press Release | Medsphere, Adams Communication & Engineering Technology |
November 1, 2012
Open source health IT leader lends industry expertise to ICD-10 improvement project for essential systems in the Veterans Health Administration Read More »
Press Release | Medsphere |
July 31, 2012
Medsphere Systems Corporation...today announced that the company is expanding its federal business. Medsphere will serve as a subcontractor to TISTA Science and Technology Corporation related to a $20 billion contract for information technology services focused on the National Institutes of Health (NIH) and other federal agencies.
Press Release | Medsphere Systems Corporation |
June 5, 2012
Silicon Valley technology veteran strengthens enterprise applications and code convergence for open source healthcare IT leader Read More »
Press Release | Medsphere |
July 28, 2015
Medsphere Systems Corporation...today announced that the company is partnering with ProSphere Tek to develop File Manager (FileMan) version 23. FileMan, VA VistA's core data management utility, enables the operation of VistA applications and modules, all working with integrated data. Medsphere will focus specifically on enhancing FileMan to develop VistA's fundamental data architecture and internal data management. "We appreciate the trust both ProSphere and VA have shown in Medsphere's VistA experience and expertise, especially with regard to FileMan," said Medsphere President and CEO Irv Lichtenwald.