Open Access
Kathleen Murphy | FoodTank |
January 30, 2015
For farmers in parts of Asia, where open access to knowledge is limited, a new wave of agriculture information and resources is aimed at making their jobs easier and more profitable...
Siladitya Bhattacharya | OUP Blog |
June 25, 2016
Human Reproduction Open (HR Open) is the official open access journal of the European Society of Human Reproduction and Embryology (ESHRE), launching in 2017. HR Open will publish content on clinical, biological, environmental, ethical, and social aspects of reproductive medicine. Reproductive medicine is a rapidly progressing field which generates a wealth of original and innovative research. As the European Society of Human Reproduction and Embryology (ESHRE) gets ready to welcome a new open access journal to its prestigious family, we meet the Editor-in-Chief, Professor Siladitya Bhattacharya, to find out how he sees the field developing in the future, and what he has in store for Human Reproduction Open (HR Open)...
By Jorge Cortell | April 26, 2016

My name is Jorge. I started Kanteron Systems, a medical imaging open-source software company, in Valencia (Spain) in 2005. In 2011 I moved to New York to open our US subsidiary. While living in New York, I started dating a woman that was battling breast cancer. Her name is Stephanie. Stephanie's oncologist was at Beth Israel Cancer Center, her surgeon at Mount Sinai St. Luke's Hospital, and her radiation therapist at Memorial Sloan-Kettering Cancer Center (MSKCC). As I held her hand through the process twice (she had surgery, and a recurrence a year later) and met with her doctors, I saw first-hand how broken many cancer-care processes involving data and medical imaging sharing were.
By Subhashish Panigrahi | October 31, 2016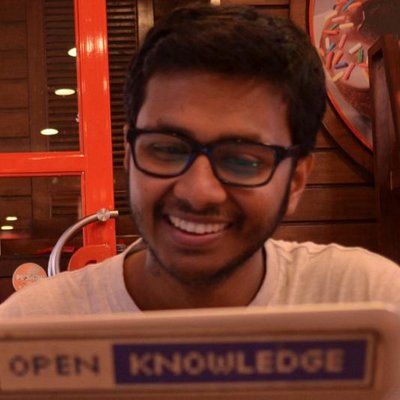 Mobile Internet connectivity is growing rapidly in rural India, and because most Internet users are more comfortable in their native languages, websites producing content in Indian languages are going to drive this growth. In a country like India in which only a handful of journals are available in Indian languages, open access to research and educational resources is hugely important for populating content for the various Indian language Wikipedias...
By Peter Zaitsev | October 10, 2016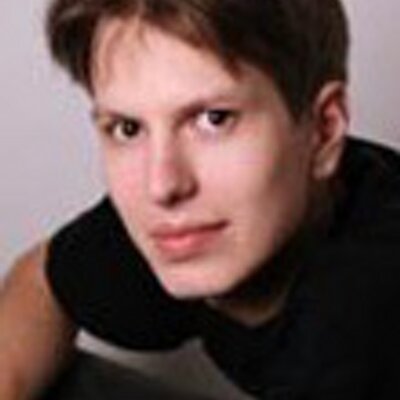 The open source community is a diverse and fractious collection of individuals and organizations. In its infancy, in many ways it could be compared to the hippie movements of the '60s: a lot of passion, a lot of fun, a lot of weirdness, and not a lot of organization. Over the last decade or so, it has evolved into a respected software development force that relies on the support of its members. As it's grown and diversified over the last decade, it has gotten more mainstream in the sense that there are now many different players that are making quite a bit of money based on open source principles. It has more prestige and a lot more respectability. As they say, money changes everything...
By Marcus D. Hanwell | August 22, 2016
The open source world pioneered the use of digital badges to reward skills, achievements, and to signal transparency and openness. Scientific journals should apply open source methods, and use digital badges to encourage transparency and openness in scientific publications. Girl Scouts and Boy Scouts know all about merit badges. Scouts earn merit badges by mastering new skills. Mozilla Open Badges is a pioneer in awarding digital merit badges for skills and achievements. One example of a badge-issuing project is Buzzmath, where Open Badges are issued to recognize progress in mathematics to students, or anyone wanting to brush up on their skills...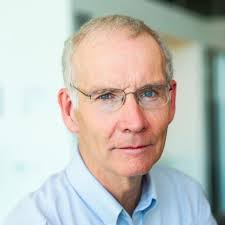 In developed countries, the ability to access and edit Wikipedia easily is taken for granted, but in many African countries, where access to reliable electricity and broadband are limited, that's not the case. I recently interviewed Florence Devouard, who is working on several open source projects to help close gaps caused by poor access to online information. She is co-leader of the WikiFundi project, as well as other projects related to Wikipedia and Africa, including Wiki Loves Women, a women's information initiative, and Wiki Loves Africa, a media contest that invites the public to contribute photographs, videos, and audio to Wikipedia. All projects are part of the WikiAfrica movement...
By Mark Patterson, and Catriona MacCallum | October 30, 2017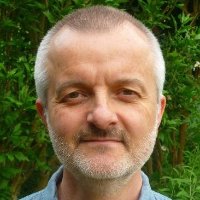 It is enormously satisfying when a good idea captures the imagination and takes off and that's precisely what happened with the Initiative for Open Citations (I4OC) over the past 6 months. Citations are the way that researchers communicate how their work builds on and relates to the work of others and they can be used to trace how a discovery spreads and is used by researchers in different disciplines and countries. Creating a truly comprehensive map of scholarship, however, relies on having a curated machine-readable database of citation information, where the provenance of every citation is clear and reusable. With the launch of I4OC that map, and the potential for anyone to use it to explore the scholarly landscape, comes much closer...
Press Release | International Council for Science |
September 2, 2014
The General Assembly of the International Council for Science today endorsed open access principles and provided key recommendations guarding against the misuse of metrics in the evaluation of research performance...
Press Release | Open Source Imaging Consortium (OSIC) |
May 22, 2019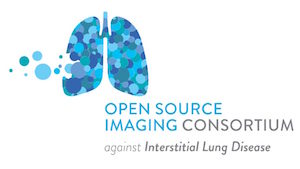 An international group of leading experts and advocates in the fight against idiopathic pulmonary fibrosis (IPF), fibrosing interstitial lung diseases (ILDs), and other respiratory diseases including emphysematous conditions announced today the formation of the Open Source Imaging Consortium (OSIC). This global, not-for-profit organization is a cooperative and open source effort between academia, industry and philanthropy to enable rapid advances in the detection and diagnosis of these conditions through digital imaging and machine learning.
Mark Surman | The Mozilla Blog |
June 14, 2013
We're excited to announce the launch of the Mozilla Science Lab, a new initiative that will help researchers around the world use the open web to shape science's future. Read More »
Charles Moore | Bio News Texas |
April 8, 2014
A report in The Lancet Global Health journal, citing the World Health Organization's World Medicines Situation, notes that despite progress in many countries, about a third of the world's population still has no regular access to essential medicines, and says responsibility to resolve this problem lies with many, including the pharmaceutical industry.
Press Release | Mozilla |
April 6, 2017
Today, Mozilla is announcing support for the Initiative for Open Citations (I4OC), an effort to make citation data from scholarly publications open and freely accessible. We're proud to stand alongside the Wikimedia Foundation, the Public Library of Science and a network of other like-minded institutions, publishers and researchers who believe knowledge should be free from restrictions. We want to create a global, public web of citation data — one that empowers teaching, learning, innovation and progress. Read More »
Gamze Keskin and Tayfun Basal | Elsevier Connect |
April 14, 2014
One of the most economically significant and scientifically progressive nations of Central Asia remains a mystery to many people in the western world. After independence from the Soviet Union in 1991, the Republic of Kazakhstan has taken important steps toward creating a modern country, with its institutions well integrated with those in other parts of the world.