Fred Brooks
By Simon Phipps | December 29, 2016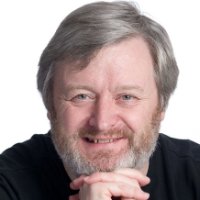 Everything has a season, and as organizations age—communities, charities, companies, churches and more—they face similar diseases of time. These are emergent patterns of failure that arise not from mistakes but from the consequences of earlier success. In open source, we are seeing the same patterns emerge; this should not be a surprise. Some of them are unavoidable. Understanding them helps leaders reduce the risk that will arise and helps identify them when they do. This is by no means a comprehensive list, but we have encountered all of these modes of systemic failure, some of them often...
Steven J Vaughan-Nichols | Smart Bear |
May 22, 2014
Agile, open source, the cloud, and DevOps have all led to a world where everyone should be involved in programming. Yes, everyone...
Rusty Foster | The New Yorker |
October 21, 2013
On October 1st, the first day of the government shutdown, the U.S. Centers for Medicare & Medicaid Services launched Healthcare.gov, a four-hundred-million-dollar online marketplace designed to help Americans research and purchase health insurance. In its first days, only a small fraction of users could create an account or log in. [...] Read More »