Evgeny Morozov
Jamie Bartlett | The Telegraph |
March 28, 2014
One of the most interesting announcements in last week's Budget – well, for me at least, as someone who has no savings and doesn't play bingo or drink much – was the new Alan Turing Institute: £220 million of government support will be invested into "big data and algorithm" research.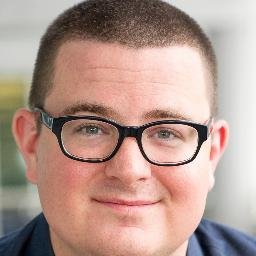 For Karen Sandler, software freedom isn't simply a technical matter. Nor is it a purely ideological one. It's a matter of life and death. Sandler, Executive Director of the non-profit Software Freedom Conservancy, says software freedom became personal when she realized her pacemaker/defibrillator was running code she couldn't analyze. For nearly a decade—first at the Software Feedom Law Center, then at the GNOME Foundation before Conservancy—she's been an advocate for the right to examine the software on which our lives depend...
Evgeny Morozov | The Guardian |
August 6, 2016
The tech giants thought they would beat old businesses but the health and finance industries are using data troves to become more, not less, resilient. The chances that, in a few years' time, people will be able to receive basic healthcare without interacting with a technology company became considerably smaller after recent announcements of two intriguing but not entirely unpredictable partnerships. One is between Alphabet, Google's parent company, and pharmaceuticals giant GlaxoSmithKline...