disease diagnosis
Agam Shah | ComputerWorld |
August 12, 2014
...The Hydra-1K -- which is a silicon chip -- can be used at doctor's offices or points of care, where a disease can be instantly analyzed to determine treatment, said Arjang Hassibi, founder and CEO of startup InSilixa, during a presentation at the Hot Chips conference in Cupertino, California...
Press Release | University of Bath |
August 1, 2017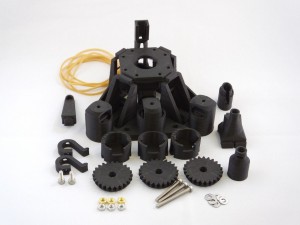 Dr Richard Bowman from the Department of Physics, working with collaborators at the University of Cambridge and Tanzanian "digital blacksmiths" STICLab, wants to create much cheaper, open-source devices such as microscopes which can be used for disease diagnosis and scientific research. The three-year project, funded through the Global Challenges Research Fund, is testing and refining a prototype general purpose optical microscope made from mass produced lenses, a Raspberry Pi mini-computer and a 3D-printed plastic frame...
Press Release | Beth Israel Deaconess Medical Center |
June 19, 2016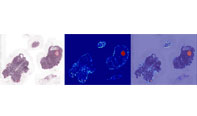 Human and computer analyses together identify cancer with 99.5% accuracy. Pathologists have been largely diagnosing disease the same way for the past 100 years, by manually reviewing images under a microscope. But new work suggests that computers can help doctors improve accuracy and significantly change the way cancer and other diseases are diagnosed. A research team from Beth Israel Deaconess Medical Center (BIDMC) and Harvard Medical School (HMS) recently developed artificial intelligence (AI) methods aimed at training computers to interpret pathology images, with the long-term goal of building AI-powered systems to make pathologic diagnoses more accurate...