cybersecurity
Adam Mazmanian | FCW |
April 10, 2013
The Obama administration budget for fiscal year 2014 includes a modest increase in overall IT spending. Total outlays are just under $82 billion, with $42.3 billion in civilian-agency IT spending, and $39.5 going to defense IT. Read More »
David Raths | Healthcare Informatics |
September 26, 2016
What would you say if you had to make an "elevator pitch" in just three to five minutes to the President of the United States about what to focus on in terms of the nation's healthcare system? That was the question put to panelists at a Sept. 26 meeting of the National Academy of Medicine (NAM). Jonathan Perlin, M.D., chief medical officer of Hospital Corporation of America (HCA), responded: "It's all about the data"...
David Gewirtz | ZDNet |
October 20, 2014
David Gewirtz presents lessons taken from the world of cybersecurity and cyberwarfare that may be food for thought for those attempting to prevent the Ebola outbreak from spreading in the United States...
Linux ETC is a Linux training and Open Source consulting firm. We are the one-stop for stable, secure, and cost-effective information technology solutions. At The Linux ETC Company, we strive for a common balance between our trainers and our consultants. Our trainers consult, and our consultants train. By using this balanced business philosophy, our consultants are continuing to learn and educate themselves to keep in the cutting edge with today's fast-changing computer world. This is enhanced by real-time practical experience of putting their knowledge and skills to use for our clients, and in turn, bringing those experiences back to our training students.
By Don Watkins | May 24, 2016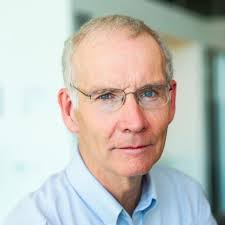 I don't think much about it while I'm driving, but I sure do love that my car is equipped with a system that lets me use a few buttons and my voice to call my wife, mom, and children. That same system allows me to choose whether I listen to music streaming from the cloud, satellite radio, or the more traditional AM/FM radio. I also get weather updates and can direct my in-vehicle GPS to find the fastest route to my next destination. In-vehicle infotainment, or IVI as it's known in the industry, has become ubiquitous in today's newest automobiles...
Elizabeth Snell | Health IT Security |
March 31, 2017
As cybersecurity threats continue to evolve and put PHI at risk, precision medicine guidelines need to be updated to account for new health data privacy threats, according to a recent opinion piece published in the Oxford University Press. The Johns Hopkins Hospital and Health System Senior Counsel Jennifer Kulynych, JD, PhD explained that data re-identification methods are not foolproof, and it can be difficult to determine exactly how individuals' genomes are being used...
Press Release | McAfee Labs, Intel Security |
November 29, 2016
Intel® Security today released its McAfee Labs 2017 Threats Predictions Report, which identifies 14 threat trends to watch in 2017, the most critical developments to watch for in cloud security and the Internet of Things (IoT) security, and the six most difficult-to-solve challenges facing the cybersecurity industry. The report reflects the informed opinions of 31 Intel Security thought leaders. It examines current trends in cybercrime and makes predictions about what the future may hold for organizations working to take advantage of new technologies to both advance their businesses and provide better security protection...
Katie Bo Williams | The Hill |
February 27, 2016
It is embarrassingly easy to hack medical devices, experts warn, creating a new security threat that could have life-or-death consequences. Among the many devices vulnerable to hackers are drug infusion pumps, which could be jimmied to deliver a lethal dose, anesthesia machines and Pacemakers. Many medical devices are produced by legacy companies that are new to designing software...
Thomas Fox-Brewster | Forbes |
May 17, 2017
Is it possible that North Korea used a stolen National Security Agency hacking tool to infect medical devices at U.S. hospitals? Turns out, in today's topsy-turvy world, it is. When the NSA cyber weapon-powered WannaCry ransomware spread across the world this past weekend, it infected as many as 200,000 Windows systems, including those at 48 hospital trusts in the U.K. and so-far unnamed medical facilities in the U.S. too. It wasn't just administrative PCs that were hacked, though. Medical devices themselves were affected too, Forbes has learned...
Jessica Davis | HealthcareITnews |
January 16, 2018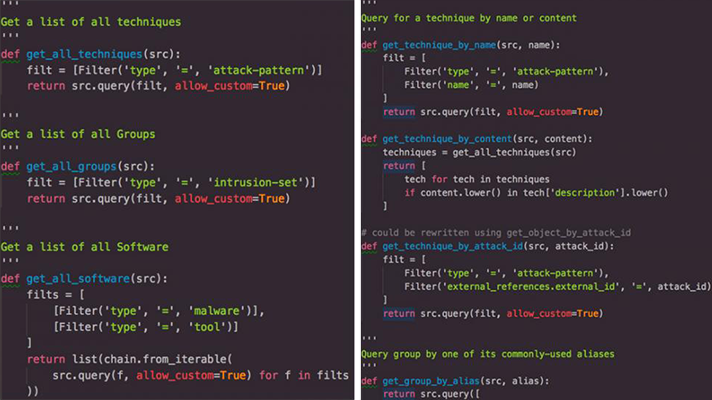 Threat detection response has historically been more reactive than proactive. Organizations often wait until suspicious activity occurs on the system to find bad actors, and intrusions are commonly difficult to detect. While perimeter security is crucial, in this era of highly-sophisticated cyberattacks, it's no longer enough. To that extent, MITRE has been working to partner with the National Health Information Sharing and Analysis Center (NH-ISAC) to research cyberthreat tactics and share those results with hospitals and communities through its Adversarial Tactics, Techniques, and Common Knowledge (ATT&CK) analytics method.
Press Release | National Association of State Chief Information Officers (NASCIO) |
August 3, 2017
The National Association of State Chief Information Officers (NASCIO) has selected 32 finalists across 11 categories for the State IT Recognition Awards. This is the 29th consecutive year NASCIO has honored outstanding information technology achievements in state government through the awards. Projects and initiatives from NASCIO member states, territories, and the District of Columbia were eligible for nomination. NASCIO members served as volunteer judges to review the 100+ submissions, narrowing the nominees down to finalists in each category. From these finalists, a recipient will be announced during an awards dinner at the upcoming NASCIO Annual Conference this October in Austin, Texas...
Dana Blankenhorn | Seeking Alpha |
July 31, 2012
When people here and elsewhere look at Netflix (NFLX) they see a content company, a sales channel for Hollywood. They may compare it with other channels or they may focus on its growing costs. What no one seems to do is consider Netflix as a technology play. So let's look at that. Read More »
Josephine Wolff | Future Tense |
August 28, 2014
What could possibly have motivated the Centers for Medicare and Medicaid Services to refuse to release even a single document about the healthcare.gov site's security in response to a Freedom of Information Act request submitted by the Associated Press? The AP announced that its request had been refused last week and, by way of explanation, cited a statement from CMS spokesman Aaron Albright that "releasing this information would potentially cause an unwarranted risk to consumers' private information."...
Press Release | Zscaler, ThreatLabZ |
November 10, 2020
Zscaler, Inc...today released its 2020 State of Encrypted Attacks report, published by the Zscaler ThreatLabZ team. The threat research reveals the emerging techniques and impacted industries behind a 260-percent spike in attacks using encrypted channels to bypass legacy security controls. The report provides guidance on how IT and security leaders can protect their enterprise from the rising trend of encrypted threats, based on insight sourced from over 6.6 billion encrypted threats across the Zscaler™ cloud from January through September 2020 over encrypted channels. To download and read, see the 2020 State of Encrypted Attacks.