culture of preparedness
Press Release | American University of the Caribbean |
March 20, 2019
More than 280 healthcare professionals, emergency preparedness experts, and government leaders gathered on campus March 8-11 with the goal of uniting their collective experience and expertise to increase their communities' ability to manage hurricanes and other disasters. Attendees represented 12 countries, including 9 Caribbean islands, and a multitude of backgrounds in disaster preparedness and response, including disaster medicine and veterinary medicine, nursing, hospital administration, mental health, telehealth, EMS and first responders, disaster recovery and humanitarian assistance, medical education, and more.
Daisy Luther | The Organic Prepper |
September 27, 2017
It looks like preppers aren't that crazy after all. FEMA's new director, Brock Long, has repeatedly said that Americans do not have a "culture of preparedness," something that is much-needed with the startling uptick in natural disasters. Long has only been the director of FEMA since June 20 of this year and already has had to deal with a historic number of disasters in this short period of time. It appears that Mr. Long has a mindset of self-reliance based on a couple of recent statements he has made to the media, but the MSM doesn't seem too interested in his ideas about fostering a culture of preparedness, despite the practicality and essential nature of his suggestions...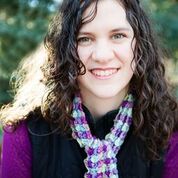 Although Hurricane Harvey's floodwaters have largely receded, public health threats are emerging over polluted floodwater and contaminated drinking water. Chemical pollution from damaged industrial sites, flooded toxic waste site, and contamination by infection-causing bacteria have been the main causes of concern. The U.S. Environmental Protection Agency (EPA) warned residents and cleanup workers who might be exposed to floodwaters to take precautions due to hazards such as dangerous debris, bacteria, and other contaminants. This article will review some of those public health threats.