Central Regional Hospital in North Carolina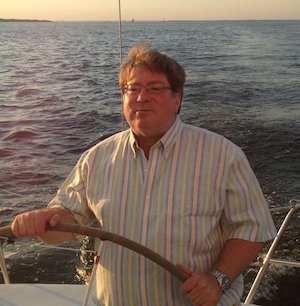 Years of efforts dedicated to unifying the VistA community as well as VistA code development effort bore fruit during the 28th VistA Community Meeting (VCM) on January 17-19 in Sacramento, CA. This year's conference became a transition to a closer collaboration between the VistA community, the U.S. Department of Veterans Affairs (VA), and the non-profit OSEHRA organization. In effect, the conference was more of a workshop where the participants briefed each other on the latest technical developments as well as strategic efforts to increase collaboration.
Press Release | Oroville Hospital |
February 21, 2014
Robert Wentz, President and CEO of Oroville Hospital, was one of the keynote speakers at the 28th VistA Community Meeting (VCM) in Sacramento, CA. Wentz's presentation, titled "Obamacare: a provider's perspective. An opportunity for VistA and private sector Hospitals," outlined the clear advantages of using the VistA EHR as the United States moves towards a new health system based on Obamacare...Wentz detailed in his presentation why VistA is the best option for private hospitals in the US that want to stay in business under the new rules created by Obamacare. Wentz described the major changes currently taking place in the healthcare industry as a result of Obamacare, both in terms of financial issues as well as patient/consumer side...Wentz laid out how Vista coupled with a reshaping of how care is delivered can sustains hospitals through the changes that Obamacare will bring to the healthcare system...
Former VA CIO Roger Baker and Oroville Hospital CEO Robert Wentz will be addressing the 28th Vista Community Meeting (VCM) in Sacramento, CA in what promises to be one most important conferences of the VistA community to date. The conference, which takes place January 17-19 at the UC Davis School of Medicine campus in Sacramento, CA will feature a stellar cast of Health IT leaders. In addition to Baker and Wentz, conference speakers include Dr. Seong Ki Mun, Chairman of OSEHRA, Howard Hays, CIO of the Indian Health Service (IHS), Theresa Cullen, Chief Medial Informatics Officer (CMIO) of the Veterans Health Administration (VHA), Stephen Oxley, Chief Medical Officer (CMO) of the Central Regional Hospital in North Carolina, and Denise LeFevre, CIO of Oroville Hospital.