Bob Casey
Press Release | Blue Ribbon Study Panel on Biodefense |
June 5, 2019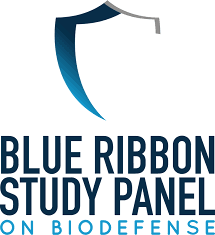 The House yesterday passed the Pandemic and All-Hazards Preparedness and Advancing Innovation Act. The bill reauthorizes existing statute governing public health efforts at the Department of Health and Human Services. Additions made by the bill - some of which were recommended by the Blue Ribbon Study Panel on Biodefense - address biodetection, hospital preparedness, medical countermeasures and response. Many of these programs will enable HHS to better defend the nation against biological threats. Both chambers of Congress have passed the bill, and it will now go to President Trump for signature.
Kim Reilly | Homeland Preparedness News |
June 25, 2019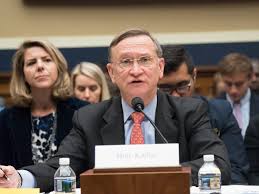 The Pandemic and All-Hazards Preparedness and Advancing (PAHPA) Innovation Act, S. 1379, became law on Monday with the president's signature, prompting accolades from national stakeholders, company executives and federal lawmakers. The far-reaching law ensures the United States will be better prepared to respond to a wide range of public health emergencies, whether man-made or occurring through a natural disaster or infectious disease. Overall, the law aims to bolster the nation's health security strategy, strengthen the country's emergency response workforce, prioritize a threat-based approach, and increase communication across the advanced research and development of medical countermeasures (MCMs), among numerous provisions contained in the law.
Bob Brewin | Nextgov |
April 29, 2013
More than two-thirds of the U.S. Senate sent a letter to President Obama Monday urging his "direct and public involvement" to end the Veterans Affairs Department's disability claims backlog. Read More »