Bahmni
OpenMRS held its first annual World Wide Summit for interested participants and contributors (including developers and implementers) in Singapore from December 8-14, 2015. The World Wide Summit meeting is designed to create a collaborative global space to share and discuss work and ideas about OpenMRS, showcase innovative development that has occurred over the last year, and support an OpenMRS Hackathon. This first annual summit was planned to build, support and grow the OpenMRS community as well as the OpenMRS software suite. The conference was attended by over 100 participants from 6 continents. There were more than 50 sessions by close to 30 speakers.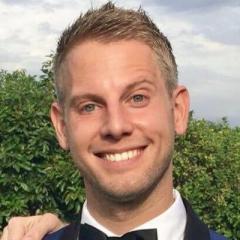 One hundred seventy five members of the worldwide OpenMRS community–representing 20 countries–met in Malawi this past December for the 2017 OpenMRS Implementers' Conference. This event was the second consecutive year a national government sponsored this global meetup, with Uganda hosting and sponsoring this meeting the previous year. The December conference was hosted by Malawi's Ministry of Health and key-noted by ministry officials and leaders such Maganizo Monawe, Senior HIS Technical Advisor; and Anthony Muyepa, Director General at National Commission for Science and Technology.
ThoughtWorks first began contributing to OpenMRS in 2006 and since that time, we've had over fifty committers to OpenMRS in GitHub. Incidentally, one in every seven OpenMRS contributor in GitHub is a ThoughtWorker! Naturally, in 2013, when we had the opportunity to build Bahmni, an open source hospital information system, we choose OpenMRS as the underlying Electronic Medical Records System (EMR). Bahmni leverages the mature data model and APIs of OpenMRS, whilst providing an out-of-the-box system that can be immediately used by hospitals.