Association of Southeast Asian Nations (ASEAN)
Press Release | Kaazing, Pacific Disaster Center (PDC) |
March 22, 2018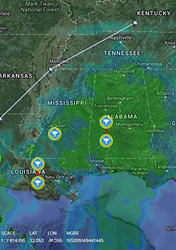 With new records being set each year for natural disaster losses, enterprises face an ever-increasing need to be prepared. For decades, DisasterAWARE has served the needs of top agencies worldwide, including U.S. Department of Defense, Homeland Security FEMA, the United Nations, the Association of Southeast Asian Nations (ASEAN), and a variety of international humanitarian aid organizations. With over 1.7 million users of DisasterAWARE mobile app, Disaster Alert for the public, spanning 115 international organizations, Kaazing is helping to broaden the reach of this critical, life-saving technology to provide businesses with an enterprise-grade solution.
Thomas Gorissen | e27 |
October 21, 2015
In the last five years, Southeast Asia has grown to become a big consumer of modern web technologies to create digital products and services. More and more tech companies from the US are opening offices here and many with the goal to build engineering and development offices for their regional needs.