Alzheimer's disease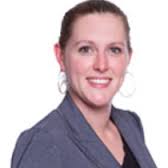 ClinCapture hosted the 12th BioTalks in Park City, UT, on the topic of Clinical Trial Design & Management: Best Practices for Small Budget Studies. This was the first event in the series hosted in the biotech hub of Salt Lake City. The panel discussion gathered experts from CROs and sponsor companies to conduct quality clinical trials in a cost effective manner. Industry experts shared their knowledge on running high quality, small budget clinical trials covering clinical operations to clinical data management and biostatistics...
Joseph Mercola | Peak Fitness |
January 16, 2015
Parkinson's disease is a neurological disorder in which neurons in dopamine-producing cells within a region of your brain known as the substantia nigra, which is required for normal movement, begin to die...However, recent research2 suggests that exercise may be beneficial; improving balance, mobility, and overall quality of life...
James Hamblin | The Atlantic |
December 20, 2013
The idea that gluten and carbohydrates are at the root of Alzheimer's disease, anxiety, depression, and ADHD has now reached millions of people. It is the basis of a number-one bestseller written by a respected physician. What is it worth? Read More »