SERVANT LEADERSHIP --- A Challenging Imperative for Lasting Success
By Curtis Bartell, and Shannon K. McCombie | May 17, 2021
"Life's most persistent and urgent question is "What are you doing for others?" -Martin Luther King, Jr.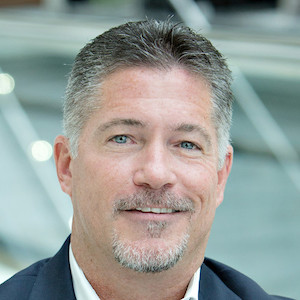 Curtis BartellThe timeless Broadway classic Cats is one of the longest-running musicals in history. Les Misérablesand Macbethare also well known. Their playwrights, composers, and cast names grace our theatrical parlance. Trevor Nunn, the former Artistic Director at the Royal Shakespeare Company and recipient of multiple Tonys and other awards, is the director of these iconic plays. Unless you are a Broadway aficionada, chances are unlikely you have heard of him. Nonetheless, there is much we can learn from Nunn and other theatre directors, who lead literally and figuratively from behind the curtain.
Drawing from various models of servant leadership, there is one common theme - it's not about you; it's about others. Servant leadership is not unique to thought leaders, philosophers, military leaders, or sports figures. It is available to all of us. As expressed by Robert K. Greenleaf, a long-time AT&T executive who brought the concept of servant leadership from ancient times to present day, "good leaders must first become good servants." If this concept isn't bound by industry, culture, or demographic, shouldn't we all give it a try? Personal and company success is the byproduct of doing the best we can to make others' lives better.
Research by the Emlyon Business School indicated that servant leadership improves employee morale and company profit benefiting employees, customers, and shareholders alike. Further research depicted that servant leadership led to a 33% increase in employee retention. The benefits of servant leadership continue to be supported with a study demonstrating an increase of business due to customer loyalty. The research indicated this loyalty was a factor of the cascading effects of servant leadership - leaders take care of their employees, in turn, employees take care of their customers.
Perhaps you are wondering, "why don't we do this?" In business, we are accustomed to the dominant, top-down pyramidal leadership construct. By its nature, this disqualifies a servant leader. The pyramid dictates that we report up and delegate down. We await a vision, a budget, and approvals from those sitting at the top. In our contemporary workplace, those below the top of the pyramid serve those above. What we, and many others propose in servant leadership, is this should be flipped. Those at the top of the pyramid, the true leaders, should serve the cause of the greater good (e.g., your company), by serving its people. That is, a true leader serves those that are led.
Bill Walsh, former head coach of the San Francisco 49ers "won" at leadership by serving people that ultimately had remarkable influence on and off the field.
"I had no grandiose plan or timetable for winning a championship, but rather a comprehensive standard and plan for installing a level of proficiency - competency - at which our production level would become higher in all areas, both on and off the field, than that of our opponents. Beyond that, I had faith that the score would take care of itself."-Bill Walsh
Shannon K. McCombieWalsh led his team to five Superbowl Championships. His philosophy, implicitly manifested in the Bill Walsh Coaching Tree, influenced some of the most amazing coaches in modern NFL history. How? He, and others, served their players and coaches by giving them a standard, a goal, a culture, an attitude, a level of competency. Walsh put "people first" knowing that winning would follow. Just like annual revenue is critical for company growth, so too is the score of the game. The tools to get there, however, may be inversed to what we've historically seen. Through disciplined boundaries and knowledge, putting people first flips the pyramid.
Instead of focusing first on annual revenue, EBITDA, and new technological advances, focus on developing your competence, confidence, and compassion. Focus on integrity and values. Focus on your employees. According to Gannt, an excellent servant leadership reference, there are many guiding characteristics to this type of leadership. Here are three we'd like to highlight:
Listening - critically important, equally difficult. Listening is at the heart of servant leadership. Doing so provides your employees' deeper team purpose by sharing ownership. It's a simple way to make your team feel valued so they know you care. Tim Tebow recently noted a leader should "…realize one of our greatest abilities is our availability for people." Availability creates opportunities to listen.
Self-awareness - a servant leader flows from providing strategic direction to following a subject matter expert's recommendation. Being acutely self-aware of your strengths and weaknesses permits you to know when to lead and when to follow. Recognizing your own limitations will help you see opportunities to leverage your team's strengths.
Commitment to the growth of people - if you want your team to grow, you must invest in them. Investment is not purely financial. In fact, it is proven that intrinsic motivation (e.g., training, resources, purpose) is more rewarding than extrinsic motivation (e.g., financial bonuses). Commitment is fundamental to putting people first in all things.
Not mentioned in the Gannt references, but equally important is trust. It should come as no surprise that levels of high psychological safety coupled with high accountability lead to high-performing teams. Being transparent, maintaining integrity, and demonstrating authenticity builds trust. Equally, achieving trust requires a strong sense of boundaries and relationship discipline. In today's culture we must all be mindful of compromising relationships, either real or perceived. As a leader, stay close to your people, while maintaining necessary moral and line management boundaries.
There are countless books, seminars, and courses on leadership, including many on "servant leadership." There are well-known figures in history espousing servant leadership in their businesses, teams, ideologies, religions, and cultures. We have not presented anything earth-shattering or novel. But from time to time, especially in times of global crises, it is important to refresh some of our founding principles. In all situations, a leader's "…goal is to help others' achieve their potential," as expressed by Brigadier General Bruce McClintock, USAF ret. We believe this principal, or one's unique adaptation thereof, is an imperative for lasting success.
Back to Trevor Nunn. Many of us knows Cats,few know Nunn. Why? Because inherent in the role, Nunn puts his people (i.e., the cast) front and center. He remains behind the curtain. As a theatre director, one gets little attention comparatively, but their work permits the cast to shine. A business leader, like a theatre director, should focus first on ensuring resources are available, obstacles are removed, and the path is clearly defined. The employees should be the ones in the spotlight. As Mohandas Ghandi shared, "Find yourself in the service of others," in the theatre, on the football field, or in the corporate (teleworking) tower.
You can be a famed NFL coach, an unknown very successful Broadway director, or the successful leader of your company, start-up, or project team, the principles are the same for each: listen, be self-aware, commit to the growth of your team, and build trust. As Martin Luther King, Jr. said, "life's most persistent and urgent question is, 'What are you doing for others?'" Go serve those you lead.
---
ABOUT THE AUTHORS: Ms. Shannon McCombie and Mr. Curtis Bartell happened upon a mutual interest in leadership before collaborating on this article. The mutual intent is to share a perspective on Servant Leadership and its relative import to success.
Ms. Shannon McCombie hails from a career in US government until pivoting to the corporate and start-up world in 2015. Currently, she is the Head of Operations for North America for Aframe. She is a Phi Beta Kappa graduate (B.A. International Politics) of Penn State University and holds a master's degree (Psychology of Leadership) from the same university.
Mr. Curtis Bartell is the CEO of Covenant Park Integrated Initiatives, Inc and Managing Partner of Covenant Park Preparedness Systems Integration, LLC (www.covenantpark.com). He is a 1988 graduate (B.A. Political Science) of the University of Maryland Baltimore County, An Honors University in Maryland.