Medical Devices Linked to Outbreaks of Superbug Infections
Victoria Colliver | SF Gate |
January 13, 2016
More patients than previously reported have needlessly been infected with antibiotic-resistant bacteria in recent years because of problems linked to a type of medical scope, according to a U.S. Senate health committee report released Wednesday. The report, which was critical of federal oversight of the devices, cited 25 outbreaks of antibiotic-resistant infections at 19 U.S. hospitals, including two centers in Los Angeles, and six in Europe.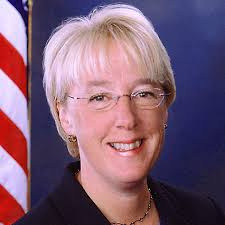 Senator Patty Murray, D-WashIn all, the device, which is used to identify and treat conditions of the pancreas and bile duct, sickened at least 250 patients worldwide from 2012 to 2015 with what are called superbug infections, the report said. The specialized device known as a duodenoscope, is made by several manufacturers. The scopes have tiny cameras mounted on the end of a flexible tube and are often used in minimally invasive procedures as an alternative to surgeries.
The Senate investigation, led by Sen. Patty Murray, D-Wash., cited numerous failures in the system, including inadequate federal government oversight of the devices, manufacturing issues and delays by hospitals in reporting suspected problems to authorities. The 301-page report calls for legislative and regulatory changes to prevent future problems...