OSEHRA Releases Major Upgrade to popHealth with version 4.0
Press Release | OSEHRA |
February 2, 2016
Arlington, VA – The Open Source Electronic Health Record Alliance (OSEHRA) popHealth Open Source Community is excited to announce the release of v4.0 of popHealth®. This is the first major release since v3.0 was transitioned to the OSEHRA popHealth community in 2014. The v4.0 release is a significant update to the original reference implementation that provides for basic Meaningful Use (MU) quality measure reporting.
"This advanced version of popHealth is a great asset for the open source community," said Dr. Seong K. Mun, President and CEO of OSEHRA. "Not only does it exhibit technical expertise and innovation, but even more significantly, it demonstrates the momentous success of our diverse, collaborative community."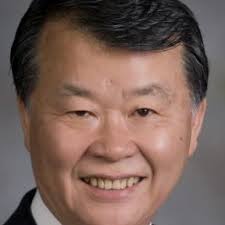 Seong K. MunWith new capabilities such as multiple practice functionality, role-based access, and a flexible reporting period, the v4.0 release expands the use case to quality measure reporting for multiple healthcare providers, allowing popHealth to be used by organizations such as state healthcare organizations. The v4.0 release is also certified as a 2014 Edition EHR module for clinical quality measure (CQM) reporting (CHPL Certification ID: IG-3687-16-001 and IG-3687-16-0002). This release is the culmination of collaborative efforts by members of the OSEHRA popHealth Steering Work Group and the Developer Open Source Project Group; in particular, their members from Alabama Medicaid, eHealthConnecticut, MITRE, Northwestern University, and OSEHRA made significant contributions of code, expertise, and infrastructure in support of the release.
Major enhancements include:
Role-based access allows for multiples practices to use a single instance of popHealth, with each practice limited to viewing only their data.
Ability to change the start and end date for the reporting period on the dashboard instead of requiring a one year period
User capability to download measure spreadsheet or QRDA Cat 3 document
User capability to download patient list spreadsheets
Other new capabilities and updates:
Ability to search for a provider
Enhanced admin capabilities for maintaining user profiles
Enhanced patient record update logic to handle error conditions
Aggregate measure calculation: enhancements made to give users more options on what they chose to display
Currently popHealth is in use by state Medicaid organizations, community health centers, AHRQ EvidenceNOW grantees, TCPI grantees, EHR vendors and hospital systems as a standalone system or as a CEHRT module for CQM Reporting. Though popHealth was initially developed to generate analytics necessary for Meaningful Use certification, it is now seen as a principal tool for tracking care outcomes in multiple settings. OSEHRA welcomes new members to the community, and opportunities for involvement are provided on the OSEHRA popHealth webpage. Additionally, any interested party may download v4.0.
###
OSEHRA is a nonprofit organization dedicated to accelerating innovation in electronic health record software and related technology. Founded in 2011, OSEHRA is a rapidly growing open source community with over 1,500 registered members representing 160+ industry, academic, and government organizations. OSEHRA supports an open, collaborative community of users, developers, and researchers engaged in advancing electronic health record software and related health information technology. OSEHRA hosts software repositories for applications such as the U.S. Department of Veterans Affairs' VistA electronic health record. OSEHRA is a member of global industry associations including the American National Standards Institute (ANSI), the Healthcare Information and Management Systems Society (HIMSS), Health Level 7 (HL7), and Integrating the Healthcare Enterprise (IHE).