Tohoku earthquake
By Ron McFarland | July 8, 2021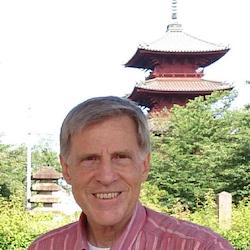 In The Business Reinvention of Japan, Ulrike Schaede explores Japan's approach to economic development in the late 20th and early 21st century. Her thesis is that this approach-what she calls an "aggregate niche strategy"-offers important lessons for the West by balancing the pursuit of corporate profit with social stability, economic equality, and social responsibility and sustainability. It's also a case study in the power of open organization principles, which come to life in Schaede's account. I would argue that Japan's "aggregate niche strategy" was successful, in part, because of them. In this review, I'll explore Schaede's argument about Japan's economic development in order to demonstrate how open principles played a role in Japan's "reinvention." In this first part, I'll provide some historical, economic context necessary for understanding Schaede's argument. In the next part, I'll explore in more detail the implications of Japan's strategy and the role open principles clearly played in it.
Kathryn Schulz | The New Yorker |
July 20, 2016
An earthquake will destroy a sizable portion of the coastal Northwest. The question is when. Most people in the United States know just one fault line by name: the San Andreas, which runs nearly the length of California and is perpetually rumored to be on the verge of unleashing "the big one." That rumor is misleading, no matter what the San Andreas ever does...Just north of the San Andreas, however, lies another fault line. Known as the Cascadia subduction zone, it runs for seven hundred miles off the coast of the Pacific Northwest, beginning near Cape Mendocino, California, continuing along Oregon and Washington, and terminating around Vancouver Island, Canada. The "Cascadia" part of its name comes from the Cascade Range, a chain of volcanic mountains that follow the same course a hundred or so miles inland...