Bruce Momjian
By Bruce Momjian | November 1, 2016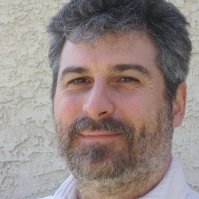 "Do I want to play with this open source thing?" This was the question most people asked 20 years ago when I started reviewing PostgreSQL bug fixes and assembling like-minded database colleagues to help start the PostgreSQL Global Development Group. It's mind-blowing to see how much things have changed. Today, not becoming a follower of some open source community almost means you're cobaling yourself—excluding yourself from the reality of how organizations use open software today. As engineers, we always want to keep up with the latest technologies not only to satisfy our desire to create and innovate, but also to remain marketable in a business world where products and technology constantly evolve. What's happened with the open source movement is different...
Nitish Tiwari | Opensource.com |
December 23, 2014
Business is one of the prime areas of focus on Opensource.com, so naturally we've accumulated a lot of great information over the year about tools for doing business, like project management, customer management, and content management...For the best of the best articles on open source in business from Opensource.com, check out this list...
Postgres Vision is a three-day conference that focuses on enterprise Postgres and open source data management. Postgres Vision 2017 attendees will have the opportunity to network with other professionals, attend breakout sessions, participate in workshops, and listen featured keynotes and lightning talks. Conference tracks include a Business track focused on ROI and innovation, a Community track focused on technology and roadmap, a DBA/Developer track focused on trends and case studies, and a Workshop track focused on methods and skills...