The Public Domain Still Needs Idealism
Anna Wiener | New Republic |
January 15, 2016
Early programmers and technologists saw a world in which technology could be a great leveler, a tool to mitigate inequality and oppression while fostering creativity and connection. In the current startup universe, there's still a lot of chatter about changing the world, an objective that has become so cliché—and ridiculed—that it's easy to forget that those voicing this desire genuinely, vehemently believe it. From the outside, the prospect of a world-changing software product is either very exciting or completely delusional, depending on who's talking.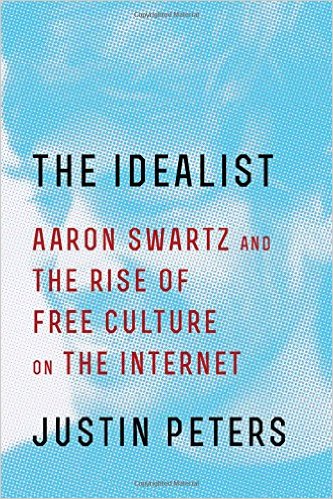 Idealism about technology as a democratizing force currently looks a lot like defense: protecting digital civil liberties, and fighting against further erosion. This is the side that Justin Peters is most committed to documenting in his book The Idealist: Aaron Swartz and the Rise of Free Culture on the Internet, a partial biography of the late activist and Open Access advocate. It's bittersweet that the book is more interested in the past than in the present and future, as there have been a number of cases in the last few years that readers might be interested in.
One of the best qualities of The Idealist is that the book is hardly about Aaron Swartz's life at all. Those looking for an intimate narrative of his life would do well to look elsewhere, as this is not a definitive biography, nor does it aspire to be as much. The Idealist does not shed new light on Swartz's life or death; what it does—and does very well—is put Swartz's work in context...