UX Maturity: An Interview with Simon Norris
UX Booth | UX Booth |
December 10, 2015
Simon Norris founded Nomensa in 2001 with the strong belief that the internet should be more inclusive and work more effectively. That belief is one that we at UX Booth can definitely get behind! Just like our readers, Norris believes that digital technology should be both usable and accessible, so much so that he coined the term "humanizing technology" to refer to that need.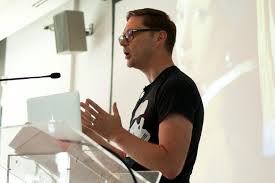 Simon NorrisRecently, Norris gave the keynote at Interact London, where he discussed the process for creating a corporate UX strategy for Liberty Global (the world's largest cable company), applying Nomensa's proprietary UX Maturity Methodology. This week, we're excited to chat with him and learn more about human psychology, humanized technology, and his experience in the field of UX.
Q: Your bio is quite impressive! You have degrees in Human Psychology, Human Biology and Cognitive Science. How did you make the transition from cognitive psychology and human biology into web design?
I was using the internet from the end of the 80s so when the web emerged it was a natural progression. I studied Human Psychology at Aston which is heavily human factors influenced and therefore similar to Human-Computer Interaction so it was a logical step to look at the relationship between people and technology. Cognition allowed me to focus on human decision making and the cognitive factors that influence how we use and feel about technology. In reality, I think I was very lucky that the web happened because my skills seemed to naturally fit understanding (researching) and making (designing) good use of web technologies and UX...