WELL Health Technologies
Press Release | WELL Health Technologies Corp. |
November 15, 2018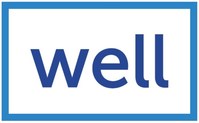 WELL Health Technologies Corp., a company focused on consolidating and modernizing clinical and digital assets within the primary healthcare sector, is pleased to announce it has entered into an arm's length share purchase agreement dated November 14, 2018 (the "Agreement") with the shareholders of NerdEMR..."We're excited to welcome the very talented and committed staff of NerdEMR to the WELL Health family," said Hamed Shahbazi, Chairman and CEO of WELL Health Technologies "NerdEMR is the leading OSCAR service provider in BC with approximately 220 medical clinics under contract. The closing of this transaction will catapult WELL into the National EMR marketplace with a premier asset."
Press Release | WELL Health Technologies Corp., McMaster University |
March 10, 2020
WELL Health Technologies Corp...is pleased to announce it has partnered with McMaster University ("McMaster") and the Public Health Agency of Canada ("PHAC") to introduce the digitization of the sentinel surveillance program of FluWatch, a program administered by PHAC to monitor the spread of the flu and other flu-like illnesses in the community. The FluWatch surveillance system has been in place for over two decades; however, the new "Flu Automated Surveillance Tool" or "FAST" facilitates real-time surveillance of patients presenting flu-like symptoms and automated reporting of results to PHAC to enable better assessment and decision-making, resulting in more timely results and better health outcomes for all. FAST was developed by McMaster's Department of Family Medicine, and has been clinically proven as effective in capturing an accurate picture of the actual incidence of flu in a surveillance region.