US Government
Calum MacLeod | USA Today |
July 28, 2014
Government investigators visited Microsoft offices in four Chinese cities Monday, according to a company spokeswoman. Microsoft, like other U.S. technology giants in recent months, has been under fire from Chinese media for its perceived role in helping the U.S government conduct cyberhacking against China...
Swapnil Bhartiya | Muktware |
October 15, 2013
Oracle has a love hate relationship with Open Source technologies. While by acquiring Sun Microsystem Oracle became one of the significant Open Source players. However the way company handled core Open Source projects (OpenOffice and MySQL) they failed to earn any respect from the Free Software community. Then Oracle attacked Android with its Java and failed miserably – losing any respect that was left.
By Mark Bohannon | August 12, 2016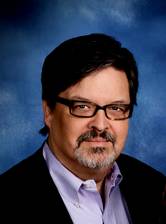 As I've written before, there has been a shift, going back almost a decade, away from the debate over whether to use open source to a focus on the how to. The release by the Office of Management and Budget (OMB) of the U.S. Federal Source Code Policy on August 8th is the latest manifestation of this shift. It achieves the goal laid out in the Obama administration's Second Open Government National Action Plan (PDF) for improved access to custom software code developed for the federal government. The plan emphasized use of (and contributing back to) open source software to fuel innovation, lower costs, and benefit the public. It also furthers a long-standing "default to open" objective going back to the early days of the administration...