UC Davis School of Medicine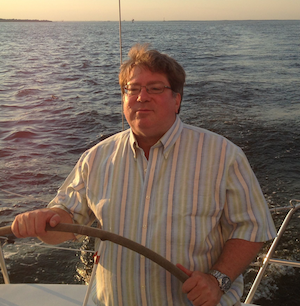 Former VA CIO Roger Baker, Oroville Hospital CEO Robert Wentz, and the VA's current CIO, Stephen Warren, will be addressing the 28th Vista Community Meeting (VCM) in Sacramento, CA in what promises to be one most important conferences of the VistA community to date. The conference, which takes place January 17-19 at the UC Davis School of Medicine campus in Sacramento, CA, will feature a stellar cast of Health IT leaders. In addition to Baker, Wentz, and Warren, keynote conference speakers include Dr. Seong Ki Mun, Chairman of OSEHRA, Howard Hays, CIO of the Indian Health Service (IHS), Theresa Cullen, Chief Medical Informatics Officer (CMIO) of the Veterans Health Administration (VHA), Stephen Oxley, Chief Medical Officer (CMO) of the Central Regional Hospital in North Carolina, and Denise LeFevre, CIO of Oroville Hospital.
The VistA community is holding its 30th VistA Community Meeting at the UC Davis Sacramento Campus January 16-18. The meeting is going to be addressed by a wide range of speakers, from current and former top officials of the US Department of Veterans Affairs (VA), and Indian Health Service (IHS), to leading innovators for the Vista and RPMS EHRs. The goal of these meetings is to create a collaborative conference where VistA Community can network and collaborate, i.e., to share ideas and work, with the objective of moving VistA & the VistA community forward. UC Davis School of Medicine, is providing the facilities for the meeting.